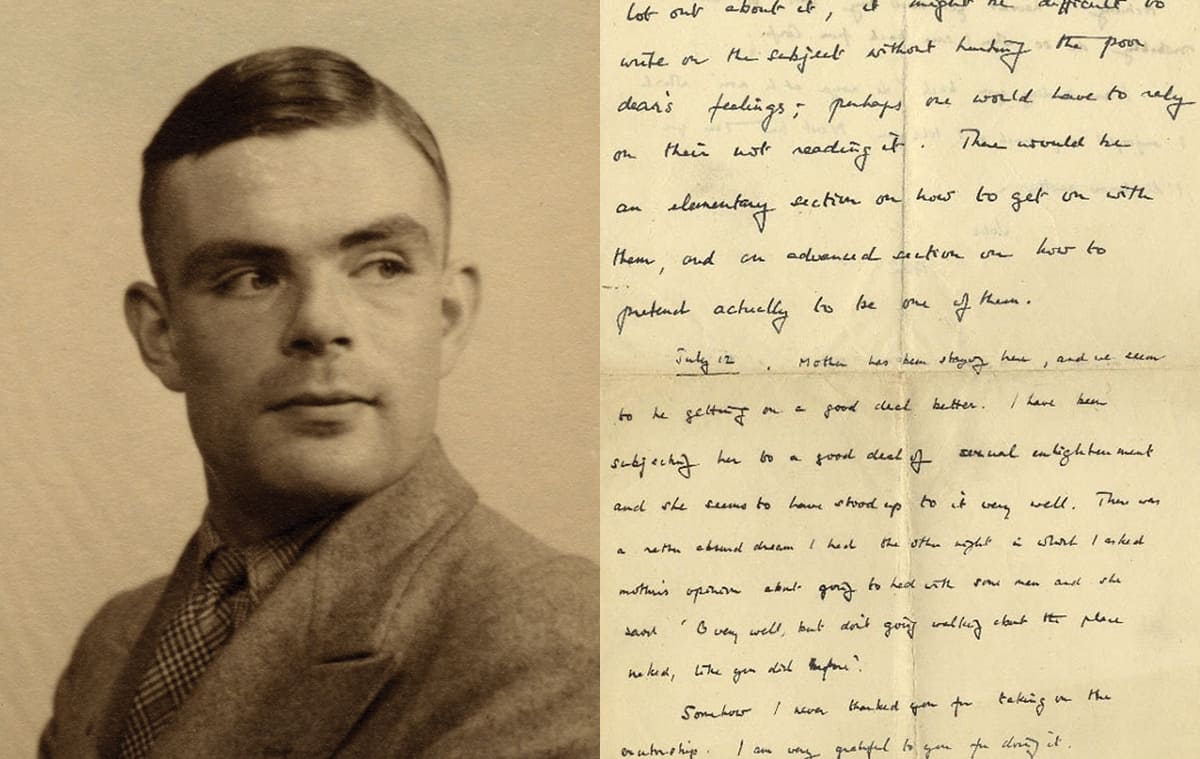 A new set of letters written by genius mathematician and codebreaker Alan Turing in the '50s after his conviction for gross indecency and sentence of 'gay cure' hormone therapy offer insight into his state of mind, The Guardian reports.
The letters were written to Nick Burbank, the executor of Turing's estate and a literary scholar.
"I have had a dream indicating rather clearly that I am on the way to being hetero," he wrote in one letter, "though I don't accept it with much enthusiasm either awake or in the dreams."
He also wrote of a forthcoming trip to Greece on the island of Corfu:
"I expect to lie in the sun, talk French and modern Greek, and make love, though the sex and nationality… has yet to be decided: in fact it is quite possible that this item will be altogether omitted. I want a permanent relationship and I might feel inclined to reject anything which of its nature could not be permanent."
The new Alan Turing letters also describe his mother:
"Mother has been staying here, and we seem to be getting on a good deal better. I have been subjecting her to a good deal of sexual enlightenment and she seems to have stood up to it very well. There was a rather absurd dream I had the other night in which I asked mother's opinion about going to bed with some men and she said: 'Oh very well, but don't go walking about the place naked like you did before.'"
Turing's nephew, who is including parts of the letters in an upcoming book about his uncle, considered the father of modern computers, tells The Guardian that "[the correspondence] indicates that he was in a good deal of a turmoil, which… has historically been what everyone had assumed, but now is confirmed."
Turing died of cyanide poisoning in 1954. It is said that he ate an apple laced with the poison. He was pardoned of his conviction for gross indecency in 2013.
Longtime activist Peter Tatchell has called for an investigation into Turing's death, suggesting he may have been murdered rather than taken his own life.