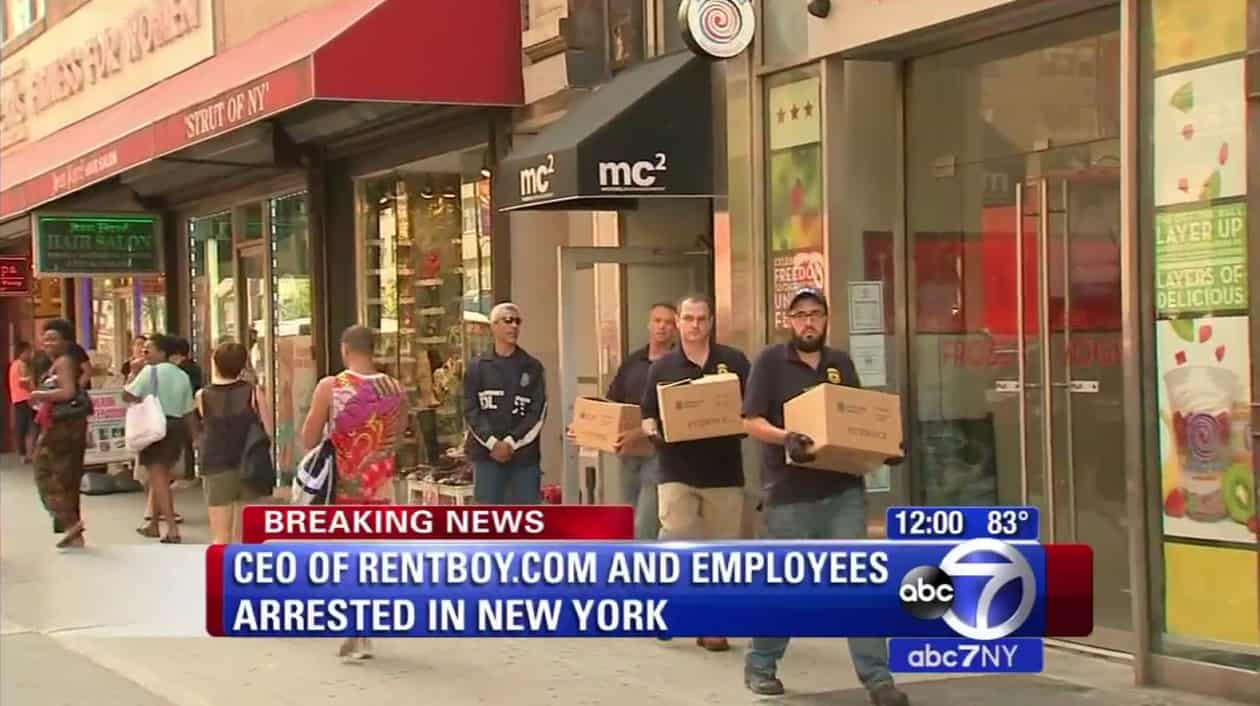 The offices of male escort service Rentboy.com in New York were raided by agents from the Department of Homeland Security and the NYPD Tuesday in a bust of what authorities are calling a major worldwide prostitution ring. The company's CEO, Jeffrey Hunt, and 6 other executives face charges including money laundering and prostitution.
Seven people, including a high-ranking executive, were arrested as part of the RentBoy.com raid at the offices on 14th Street and Fifth Avenue, the sources said. Department of Homeland Security agents and members of the NYPD, which assisted in the raid, were seen removing boxes from the offices Tuesday.
Millions of dollars in numerous bank accounts have been seized in connection with the probe. […]
The Department of Homeland Security was involved in the raid in part because the investigation involves transferring money across state lines.
The seven people arrested were expected to appear in court later Tuesday and the website was expected to be shut down.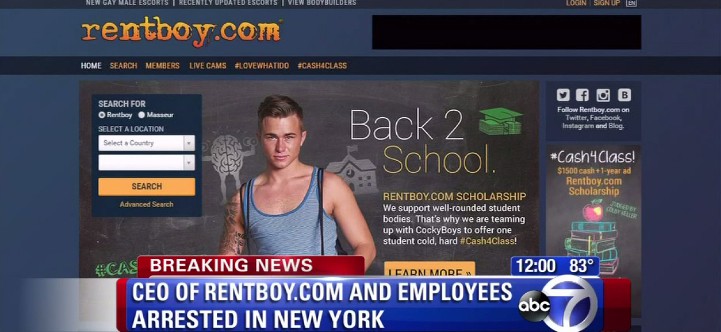 Authorities said the site operated as a male prostitution ring, cutting out the middle man. The complaint said that Rentboy.com, founded in 1997, hosted thousands of paid advertisements. Despite disclaimers that the ads were not for sexual services, Rentboy.com is designed for advertising illegal prostitution, the complaint said.
Men would pay a fee and post their information on site, and those interested would go directly to the site and contact the poster. The site charges subscribers a minimum monthly fee of $59.95 and up to several hundred dollars to advertise. The complaint said that between 2010 and 2015, Rentboy.com grossed more than $10 million.
"As alleged, Rentboy.com attempted to present a veneer of legality, when in fact this internet brothel made millions of dollars from the promotion of illegal prostitution," said acting U.S. Attorney Kelly Currie.
Watch a new report on the raid from ABC7NY below:
[h/t Joe.My.God]