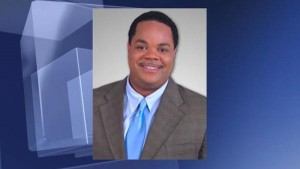 New details have emerged about Bryce Williams, the now-deceased gunman in the horrific on-air murder of two Virginia reporters. In a 23-page document faxed to ABC News shortly after the shooting, Williams complains of the discrimination he says he faced as a gay, black man.
ABC News notes the following grievances outlined in Williams' letter, which he called a "Suicide Note for Friends and Family.":
He says he has been attacked by black men and white females.
He talks about how he was attacked for being a gay, black man.
He says has suffered racial discrimination, sexual harassment and bullying at work.
Williams, who worked for the WDBJ station from 2012 to 2013, reportedly filed an EEOC complaint after he was fired, seeking $15,000 in damages. The complaint was later dismissed.
In 2000, Williams filed a civil lawsuit in federal court against another station he had been fired from, alleging racial discrimination in the complaint.
"I wasn't surprised that he sued us," said his former boss Don Shafer. "He was just looking to get something out of being terminated, but there was nothing to his claims.
In the manifesto sent to ABC News, Williams, whose real name is Vester Lee Flanagan,  says he was driven to commit the murders after the Charleston shooting massacre in June.
"Why did I do it? I put down a deposit for a gun on 6/19/15. The Church shooting in Charleston happened on 6/17/15…"
Right wing troll outlet Breitbart, meanwhile, has seized on the new developments with the sensational headline "Black, Gay Reporter Murders Straight, White Journalists – Media Blame the Gun."