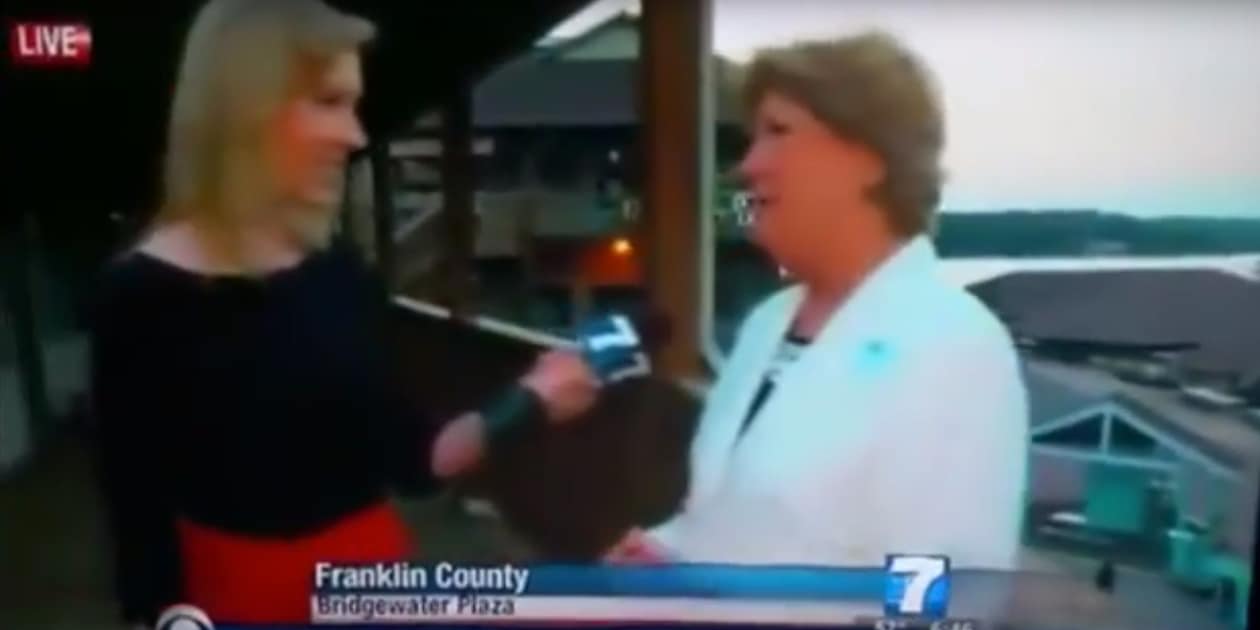 A local news reporter and her cameraman were shot and killed by a gunman during an on-air interview this morning in Central Virginia.
The reporter has been identified as Alison Parker, her cameraman was Adam Ward.
A gunman killed a reporter and videographer for a CBS affiliate in Virginia in a shooting that was broadcast live Wednesday morning.
Alison Parker and Adam Ward, a reporter and cameraman for CBS Roanoke affiliate WDBJ-TV, died in the shooting, Parker's mother confirmed to CBS News.
WDBJ-TV reports that deputies from Franklin County and Bedford County were on the scene.
The shooting happened at Bridgewater Plaza in Moneta, Virginia.
Video of the incident has been uploaded to YouTube. We want to warn readers that the footage is chilling and gruesome. You can view the video here.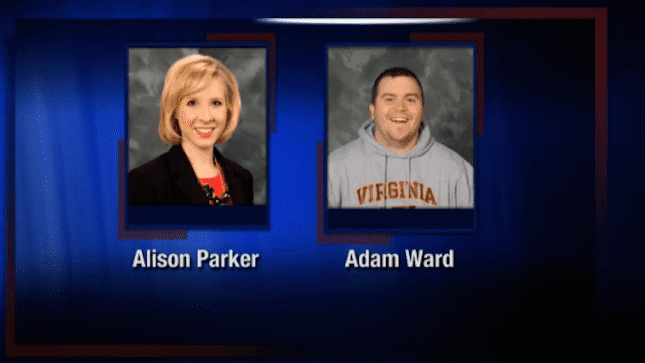 UPDATE: We have learned that a third person was injured during the shooting and that the suspect, believed to be male, is not in custody at this time, according to ABC News. 
Local schools are reportedly on lockdown.
We have also learned that both Parker and Ward were dating colleagues at their news station:
WDBJ president and general manager Jeffrey A. Marks went on air this morning confirming the two deaths and noting that both victims were in relationships with other staffers at the station. Chris Hurst, who was dating Parker, posted tributes on his Twitter feed.
He said it was his "very very sad duty" to report their deaths, and noted that the shooting is under investigation. "We have other members of the team with us today holding back tears, frankly," Marks said.
Marks said Parker was a graduate of James Madison University in Harrisonburg, Virginia, while Ward was a graduate of Virginia Tech in Blacksburg, Virginia.
Marks and the anchors confirmed on air that Ward's fiancee was a morning producer at the station who was celebrating her last day at work today before starting a new job. Parker reportedly brought in balloons as part of the celebration before going out for the fatal live report.
The FBI's Roanoke office, a satellite of its field office in Richmond, is sending agents to the scene, the agency said.
Parker's fiance sent out tributes to Parker on Twitter:
We didn't share this publicly, but @AParkerWDBJ7 and I were very much in love. We just moved in together. I am numb. pic.twitter.com/tUrHVwAXcN

— Chris Hurst (@ChrisHurstVA) August 26, 2015
We were together almost nine months. It was the best nine months of our lives. We wanted to get married.We just celebrated her 24th birthday

— Chris Hurst (@ChrisHurstVA) August 26, 2015
She was the most radiant woman I ever met. And for some reason she loved me back. She loved her family, her parents and her brother.

— Chris Hurst (@ChrisHurstVA) August 26, 2015
I am comforted by everyone at @WDBJ7. We are a family. She worked with Adam every day. They were a team. I am heartbroken for his fiancee.

— Chris Hurst (@ChrisHurstVA) August 26, 2015
UPDATE #2: A screengrab of the shooting appears to show the shooter, who is reportedly being pursued by local police.
This is a picture of the man that appears to have shot and killed a photographer on live TV in Virginia this morning: pic.twitter.com/1t0oS4d2yY

— Tom Winter (@Tom_Winter) August 26, 2015
UPDATE #3: Virginia Governor Terry McAuliffe says that police have identified the individual suspected of shooting Parker and Ward, though they are not releasing the name of the individual. The shooter is thought to have been a disgruntled former employee of the TV station.
BREAKING Va Gov @TerryMcAuliffe says police believe @WDBJ7 gunman is disgruntled former station employee. @wusa9

— Bruce Leshan (@BruceLeshan) August 26, 2015