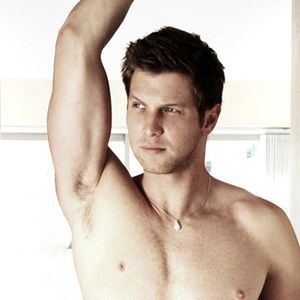 Charl van den Berg, who in 2010 won the Mr. Gay World competition in Oslo, Norway, has died at the age of 33 from a short battle with lymphatic cancer.
Announcing van den Berg's death, Mr. Gay World competition organizers wrote "We have lost a member of our family, a hero and a friend. Charl van den Berg will always be an icon to many around the world."
More from the statement:
Throughout his reign, Charl continued to uphold the ethos and message of Mr. Gay World wherever he travelled, making friends around the world. He attended Prides in Europe, representing the organisation and was sent to the Philippines to lay the foundations of the next competition in Manila, meeting with press and organisers. He was prominently featured in the media, and did many interviews for television, living up to his role as ambassador for LGBT rights and a role model for LGBT youth.
He was loved not only in the Philippines, taking part in the Red Ribbon HIV-awareness campaign in that country, but all around the world and especially in his home country of South Africa, where his win was the first positive LGBT news other than legal challenges to discriminatory laws to be featured on the front pages and lamp posts around that country.
Charl always conducted himself in a friendly, approachable and exemplary fashion, keeping his feet firmly on the ground and doing the job he was chosen for without airs and graces. His infectious laughter and warm character made him an absolute pleasure to work with. He stayed on to assist and support the organisation long after his reign, attending subsequent finals in Johannesburg and Antwerp and being involved in the local Mr. Gay South Africa competition up to 2014.
Our thoughts go out to van den Berg's friends and family.