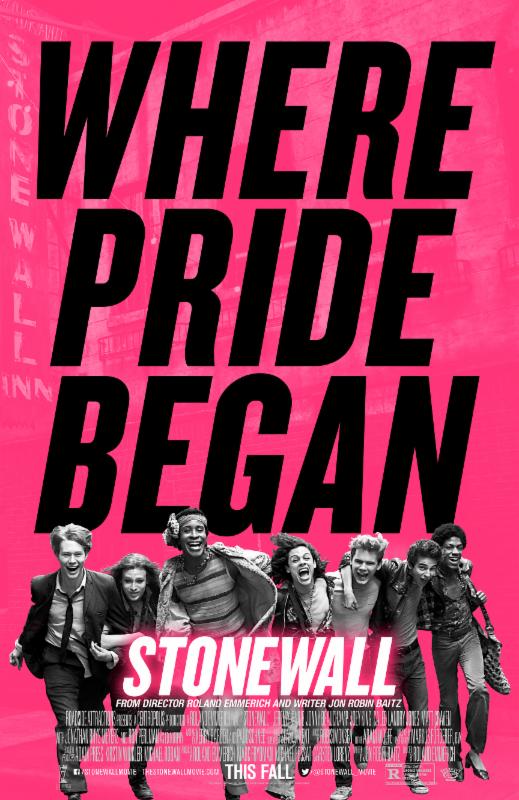 The upcoming gay rights bio-pic Stonewall, directed by Roland Emmerich and written by Jon Robin Baitz, has debuted its first poster.
The image depicts characters Danny (Jeremy Irvine), Ray/Ramona (Jonny Beauchamp), Marsha P. Johnson (Otoja Abit), and others in a unifying embrace.
Emmerich told OUT the poster was intended to reference one image in particular (below) from the Stonewall era: "This image famously used by the Gay Liberation Front in 1970 was my inspiration for the Stonewall poster. It perfectly captures the triumphant, jubilant feeling of the time."​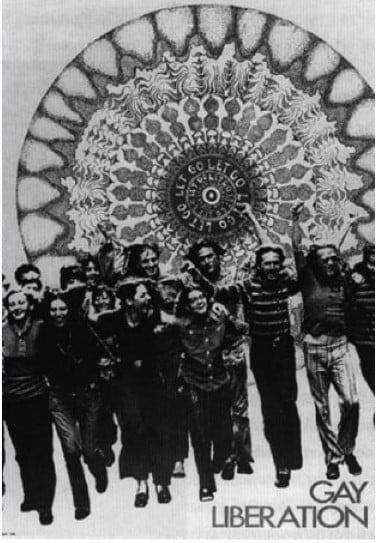 Meanwhile, Michael Musto recently spoke with Titus Montalvo, a Puerto Rican-American hairdresser who was at the Stonewall riots, to discuss the controversy surrounding what some have called the 'white-washing' of LGBT history depicted in the film's trailer. Montalvo said that "at least 70%" of the crowd on the first night of the riots were Hispanic or Black. Montalvo added, "The majority of people at Stonewall were either drag queens or gay men of color. You could never go to Julius [a nearby bar] unless you were extremely conservative and well dressed. We were never allowed there."
Stonewall debuts in theaters on September 25, 2015. The film stars Jeremy Irvine, Jonny Beauchamp, with Jonathan Rhys Meyers and Ron Perlman.