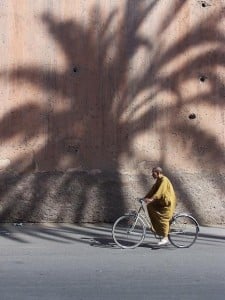 In the waning days of summer, we're all breathlessly plotting our last visits of the season to Fire Island, Provincetown and Rehoboth Beach. But be sure to save a little vacation time and budget for more exotic locales with our top upcoming gay tours and cruises. Travel among friends with one of these ManAboutWorld-recommended tour operators offering gay tours and cruises near and far. We've even thrown in a super exotic one for late spring 2016. (Can you say dragon?)
The destinations are amazing, the conveyances are cool, and you'll be in the happy company of other gay guys. Here are a half dozen of the best and most interesting. For more, be sure to download the latest issue of ManAboutWorld.
SOURCE EVENTS
Treasures of Venice and the Dalmatian Coast Cruise
September 12-19
Picture yourself on an elegant five-masted luxury sailing yacht, silently coursing towards a medieval, beautifully preserved and bustling Adriatic port along the dramatic Croatian coast, cocktail in one hand, your partner in the other amid 226 other gay male guests. If you've enjoyed larger ship cruises, this is what you should graduate to. There are still a few staterooms available.
ZOOM VACATIONS
Gay India
October 16-28
For a first-time visitor, India, with over 1.2 billion inhabitants, can be overwhelming; also beautiful, diverse, warm, chaotic and a kaleidoscope of contrasts. Zoom has plenty of experience with first-time (and repeat) visitors to the Indian subcontinent. Their trips combine luxurious accommodations and seemingly effortless organization to provide guests with a fantastic introduction to the country.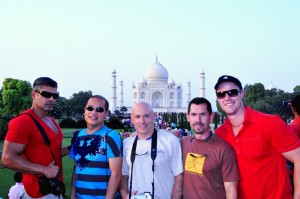 ATLANTIS EVENTS
Club Atlantis Vallarta
November 1-8
You've heard of Atlantis Events cruises, but did you know they also do land-based resort weeks? It's like a cruise in that the entire space is devoted to mostly gay male (with occasional women) guests. In addition to parties, entertainment, accommodations and food, your drinks are also included along with an array of activities from mild to demanding overseen by Atlantis's ever-fun group of hosts. The event takes place at the Hard Rock Hotel Vallarta (near Puerto Vallarta, Mexico).
BRAND G VACATIONS
Panama Canal Adventure
December 2-15
Welcome aboard the 105-stateroom M.S. Saint Laurent charted by Brand g Vacations for you and 200 fellow LGBT travelers. This cruise has you pass through the marvelous Panama Canal (a must-see on your bucket list) and along the glass towers of Panama City. You'll visit islands, beaches and jungles, including the gorgeous Manuel Antonio National Park. It leaves Cartagena, Colombia and ends in Costa Rica.
December 23, 2015-January 2, 2016
How about heading 
away
 from home for the holidays? This Coda Tour leads a small group of gay men through the beautiful, mysterious and welcoming cities of Morocco, capped by a festive New Year's Eve Party. This 11-day tour focuses on the Imperial Cities: Rabat, Fez and & Marrakech.
OUT ADVENTURES
Bali & Komodo Gay Cruise and Tour
April 29-May 6, 2016
Have you ever seen active volcanoes? Here's your chance to do that plus visit the Water Palace of Amlapura, snorkel pristine coral reefs in Kondo and witness thousands of flying foxes in Satonda. And the best of all: You'll see the famous Komodo dragons up close. Oh and did we mention that you'll get to loll on some of Indonesia's most beautiful deserted beaches? Yep, all this with the fantastic men of Out Adventure.
Photos: Top: Morocco via GCS Flickr Creative Commons; Middle: India courtesy Zoom Vacations; Bottom: Komodo Dragon on Komodo Island, Indonesia by Stephen Bugno.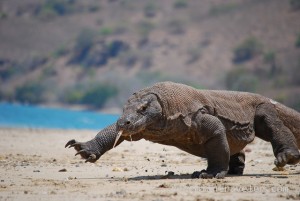 This weekly travel column is brought to you by ManAboutWorld, an immersive digital gay travel magazine for iOS and Android devices from Ed Salvato, Billy Kolber, Kenny Porpora, and nearly 75 Global Correspondents. For more recommendations from ManAboutWorld's global gay experts, download our App. There are FREE guides and a 10-issue-per-year subscription-based magazine.
Please click HERE and LIKE our page on Facebook. Select "get notifications" in pulldown menu to receive our headlines in your feed.