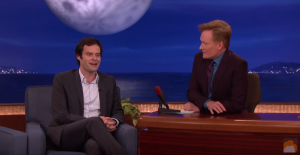 Bill Hader stopped by Conan this week to plug his new IFC show Documentary Now! in which he and fellow funnyman Fred Armisen parody real-life documentaries like Grey Gardens and Nanook of the North.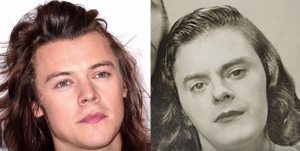 During the chat, Conan couldn't help but point out that the posters for the mockumentary series feature Hader dressed in drag and bearing a striking resemblance to a certain boy bander.
"He's been stealing my look for a very long time," quipped Hader of the Harry Styles comparison.