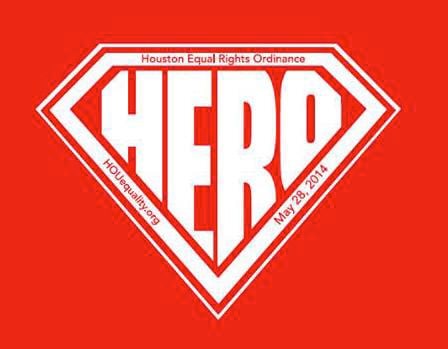 For the second time in less than a month, the Texas Supreme Court ruled against the city of Houston on Wednesday in a lawsuit related to its Equal Rights Ordinance (HERO).
The court on Thursday struck down the city's approved ballot language for the November vote on HERO, ruling that officials must ask residents to vote for or against the ordinance itself, rather than for or against repealing it.
Last month, Texas Supreme Court justices — who are elected and all Republicans — ordered Houston officials to repeal HERO or place it on the ballot, despite widespread forgery and other major problems on a petition from anti-LGBT groups.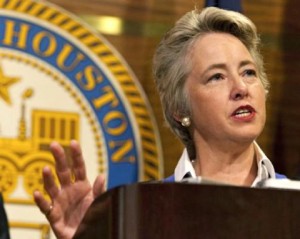 Out lesbian Mayor Annise Parker, who authored the ordinance, issued this statement in response to Wednesday's ruling:
"Despite the continued backdoor legal maneuvers and manipulation by a small group that is out of touch, I am confident that Houstonians will vote to keep the Houston Equal Rights Ordinance in November. We are a city that believes everyone deserves to be treated equally no matter his or her race, age, gender, physical limitations, sexual orientation or gender identity. Discrimination simply isn't a Houston value.
"With all due respect to the Texas Supreme Court, it is clear that politics is driving the law in this case. We will rewrite the ballot language, but I strongly disagree with the decision and find it to be contrary to the court's established law regarding previous ballot initiatives."
In what was a victory for HERO supporters, the Texas Supreme Court also decided Thursday that the city can use the phrase "Houston Equal Rights Ordinance" on the ballot, which opponents had also challenged.
Personally, I'm not convinced the decision on the ballot wording is necessarily a defeat for HERO supporters. This will allow them to simply say, "Yes, we need a HERO," which actually seems more straightforward than "No, we shouldn't repeal HERO."
Nevertheless, opponents of the ordinance, who ironically call themselves the "No UnEQUAL Rights" coalition, celebrated the ruling with a rambling press release focused — you guessed it — on bathrooms:

"We are thankful that once again justice has prevailed and that Mayor Annise Parker will not be allowed to ignore the City Charter with misleading ballot language. Again, a unanimous decision by the Texas Supreme Court has exposed the disregard by this Mayor for the rule of law, and the citizens have prevailed. …
"When laws are proposed and considered, we believe that those laws must conform with the Laws of Nature and of Nature's God as placed in our founding documents. Mayor Parker's ordinance allows men -biological males – in women's restrooms, showers and locker rooms by simply declaring that they are expressing themselves as female that day. It is that simple, and that terrifying for women and girls who could be accosted at any time in a place where their privacy should have sanctity.
"This ordinance violates the Laws of Nature and of Nature's God, and threatens the safety of the women and girls who live in or pass through Houston.
"We say simply, 'NO men in women's restrooms!'
"Mayor Parker's ordinance makes criminals out of business owners who either exercise discretion in keeping men out of women's restrooms or simply decline to provide a cake, photography, music or other services to a wedding that violates their deeply held religious beliefs – even when those services are readily available in great quantity.
"We simply say, 'NO threatening religious liberty and criminalizing people of faith!'
"We firmly commit our continued leadership and voice in calling on our citizens to vote 'AGAINST' Mayor Parker's Bathroom Ordinance on the November General Election ballot."
The coalition supporting the ordinance, Houston Unites, responded in its own release: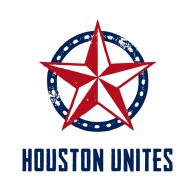 Opponents of Houston's Equal Rights Ordinance (HERO) continue, as they did today at a news conference, to claim incorrectly that a bathroom ordinance is on the November ballot, when it is not.
"The Equal Rights Ordinance – not a bathroom ordinance – is on the ballot," said Richard Carlbom, campaign manager for Houston Unites. "We would encourage everyone in the media to report with legal accuracy on what is and isn't on the ballot in November."
This fall, Houstonians are going to the polls to decide whether they support protecting people from discrimination in employment, housing and in restaurants and shops.
HERO protects people from discrimination based upon race, age, disability, veteran status, gender identity or sexual orientation. More than half of the claims filed under HERO, according City of Houston's Office of the Inspector General, have been based on racial discrimination.
Pastor Rudy Rasmus, senior pastor at St. John's Methodist Church, said last week that HERO opponents are "raising issues that aren't even on the ballot. All of us care about privacy and safety in bathrooms and nothing in HERO changes that. But the question on the ballot is simple: Do Houstonians support treating others as they wish to be treated?"
Republican Lt. Gov. Dan Patrick, who once attacked Parker for marrying her longtime partner in California, also chimed in:
Mayor Parker, the first openly gay Mayor of a major city, has tried to push her agenda on the people of Houston on an ordinance that would violate people's religious liberties, create more government interference in business, and go so far as to allow men to use women's bathrooms in the city whether women, including little girls, want the men in there or not. …
The behavior of the Mayor is a prime example of what happens when liberals are in charge. They ignore the will of the majority of the people, the rule of law and the courts in their pursuit of their leftist agenda