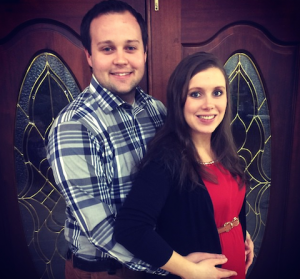 The first high-profile casualty of the hack on cheating website Ashley Madison turns out to be a guy who made a career out of demonizing the LGBT community and claiming gays were a threat to the stability of the family.
Josh Duggar, the oldest son of 19 Kids and Counting fame,  served as executive director of the anti-gay hate group Family Research Council's lobbying arm for two years before resigning from the position in May in the wake of a molestation scandal in which he admitted to sexually abusing two of his younger sisters as a teenager.
TLC cancelled the reality tv show last month but is gearing up to air a special on sexual abuse that will feature two of Josh's victims – his sisters Jill and Jessa.
According to data uncovered by Gawker, Josh, a married father of four, paid a total of nearly $1,000 for two different Ashley Madison accounts from February 2013 through May 2015. He was reportedly searching for an extramarital affair for sensual massages, experimenting with sex toys, bubble baths, oral sex, "conventional" sex, and other acts.
Josh's turn-ons included "Girl Next Door," "Naughty Girl," "Aggressive/Take Charge Nature," "Good Personal Hygiene," "High Sex Drive," "Disease Free," and "Natural Breasts."
Gawker has reached out to TLC, a spokesman for the Duggar family, and FRC for comment.