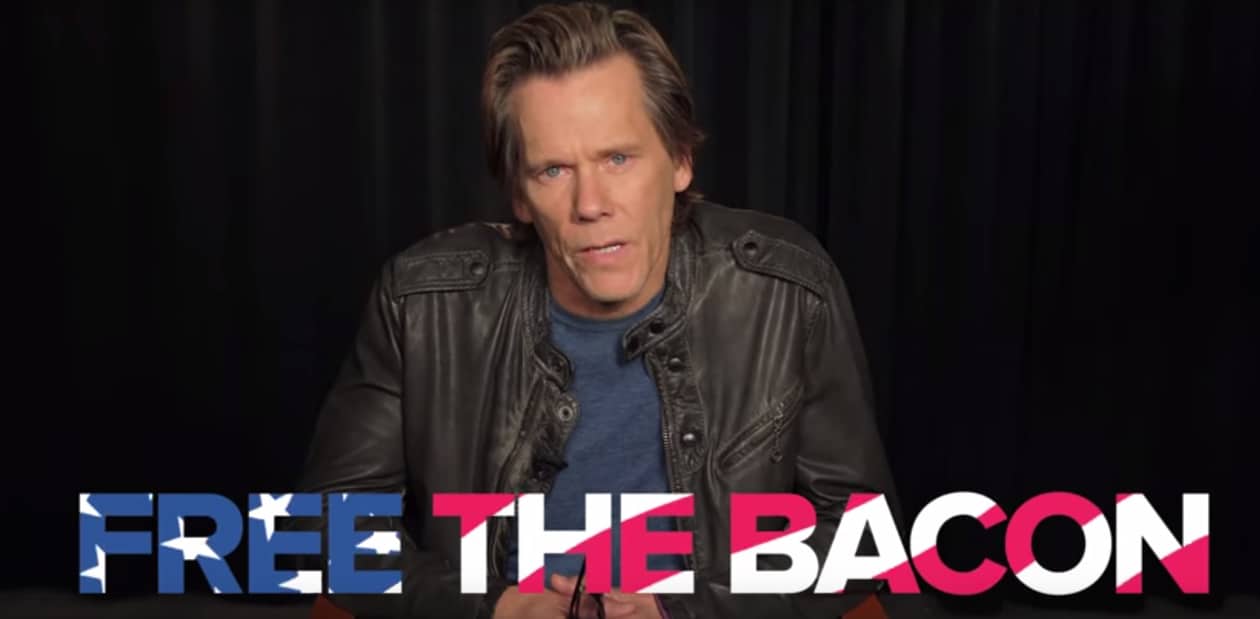 Actor Kevin Bacon is taking Hollywood to task for the gender gap in on-screen nudity.
In a new video posted Tuesday, the man who is only six degrees away from any Hollywood star demanded that the entertainment industry let actors 'free their bacon,' by which he means show their 'weiner, balls and butt.'
"In so many films and TV shows we see gratuitous female nudity, and that's not OK… It's OK, but it's not fair to actresses and it's not fair to actors because we want to be naked, too."
He might want to add in that it's not fair to gay audiences either.
Bacon then went on to name names. We're looking at you, Game of Thrones:
"You got three sex scenes an episode, how hard would it be to just show one or two weiners every couple of minutes? This is an issue of gender equality. Let me be on the show. Come on, I'll play a naked wizard or something."
Do you want Hollywood to #FreeTheBacon?