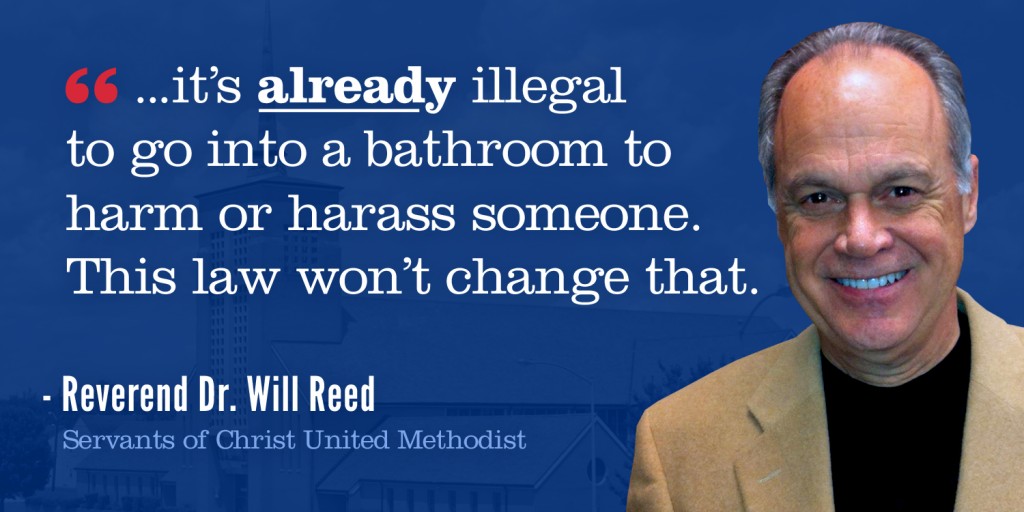 The other day we told you how opponents of Houston's Equal Rights Ordinance (HERO) released a disgusting, transphobic radio ad. The ad featured a young female narrator who said she hopes to get pregnant and have her baby in Houston, but she's concerned about the impacts of HERO. She said the ordinance will allow men to enter women's restrooms, which she called "filthy, disgusting and unsafe."
Today, the coalition supporting HERO — which will appear on the Nov. 3 ballot as Proposition 1 — responded with its own advertising spot, in which a Houston minister tackles head on the transgender bathroom myth.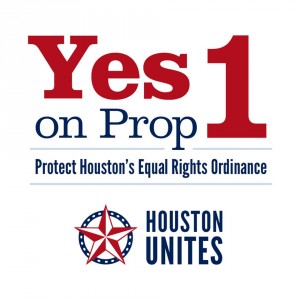 From Project Q Houston:
Houston Unites' response features the Rev. Will Reed, pastor of Servants of Christ United Methodist Church, who emphasizes that in addition to sexual orientation and gender identity, HERO prohibits discrimination based on 13 other characteristics, including race:
"As Christians, my wife and I believe in treating others the way we want to be treated, that's what we've taught our children.
"Recently, we're hearing about HERO – Houston's Equal Rights Ordinance, and concerns some have raised about privacy in public bathrooms," Reed says in the ad. "What's being lost is that it's already illegal to go into a bathroom to harm or harass someone. This law won't change that.
"We looked into it, and HERO is actually about providing a needed local tool to protect Houstonians from discrimination based on their race, religion, age, gender, military status, pregnancy, sexual orientation, gender identity or disability," Reed says. "And Houston is the only major city in Texas without these protections against discrimination in jobs, housing and public places. In most cases, without local protections, Houstonians literally have to make a federal case out of it to get legal help with discrimination. That's why we're voting 'yes' on (Proposition 1), to keep Houston's equal rights ordinance. We're all God's children and we should all be protected from discrimination."
The two ads represent the first media battle in what is expected to be a multi-million dollar war over LGBT protections in the nation's fourth-largest city.
According to the pro-HERO Houston Unites, its ad will air on seven stations for at least two weeks. The coalition notes in a press release that more than half of the discrimination complaints filed under HERO thus far were based on race:
"Pastor Reed makes clear that the Equal Rights Ordinance includes all Houstonians, no matter one's race, ethnicity, religion, sexual orientation, gender identity or pregnancy," said Fran Watson, faith outreach director for Houston Unites. "Most of us in this city want to treat everyone fairly and equally and voting 'yes' on Prop 1 is a way to do just that."
Also this week, the City Council voted to approve the final wording for Proposition 1, which will state:
"Are you in favor of the Houston Equal Rights Ordinance, Ord. No. 2014-530, which prohibits discrimination in city employment and city services, city contracts, public accommodations, private employment, and housing based on an individual's sex, race, color, ethnicity, national origin, age, familial status, marital status, military status, religion, disability, sexual orientation, genetic information, gender identity, or pregnancy?"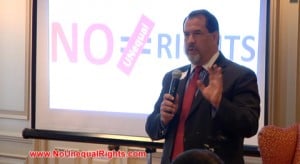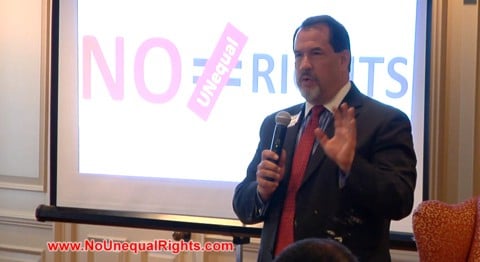 The anti-LGBT Texas Pastor Council responded to the council's vote in an email:
Speaking on behalf of the coalition, Rev. Dave Welch stated, "Recognizing that Mayor (Annise) Parker has attempted every possible means of silencing the voters of the city, repeatedly violating the law while doing so, we are pleased that 'We the People' will finally have the opportunity to speak on whether Houston should criminalize people of faith, suppress religious freedom and allow men in women's restrooms."
He added that, "We believe that this ordinance reflects only a personal agenda by Mayor Parker and "my people" as she describes the LGBT community and not what is good, just, decent and best for Houston.  However, we have been willing to put it before the people to decide and we will do all we can to make sure those who revere and  respect our founding principles, God's design of marriage and family and simply basic freedom get out and vote."
Listen to both ads below.
[soundcloud url="https://api.soundcloud.com/tracks/221217791″]
[soundcloud url="https://api.soundcloud.com/tracks/220687912″]