> The International Gay and Lesbian Human Rights Commission tells the UN that the Islamic State has claimed responsibility for executing at least 30 people for sodomy.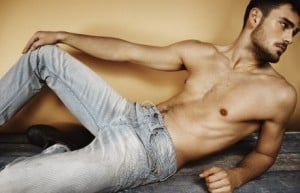 > Trump capitalizes on stock crisis by blaming U.S. politicians and China.
> Male model Monday: Peter Badenhop.
> Tesla and SpaceX CEO Elon Musk will be one of the first guests on Late Show with Stephen Colbert.
> The push to have Olympic diver Greg Louganis on the Wheaties box grows.
> UK couple jailed for blackmailing a married man they met on Grindr.
> How Ryan Murphy got Jamie Lee Curtis to join his latest television series Scream Queens. 
> Arrow's Stephen Amell goes shirtless for WWE SummerSlam event.
> The man arrested in connection with the disappearance of Rosie O'Donnell's daughter sent a nude photo to the minor, prosecutors alleged today.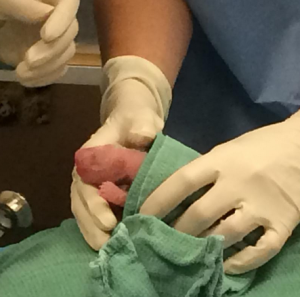 > Giant panda Mei Xiang gave birth to two squeaky cubs over the weekend at the Smithsonian's National Zoo in Washington.
> Bindi Irwin, the daughter of the late "Crocodile Hunter Steve Irwin, joins Dancing with the Stars.
> Mad Max: Fury Road director George Miller rumored to be in the running to direct Man of Steel 2.
> Tracey Morgan is now a married man.
> The Star Wars: The Force Awakens toy designs are beginning to pour in.
> George and Amal Clooney are the perfect pair to bring to a tequila party.
> Inside the identity politics battle at this year's Hugo Awards.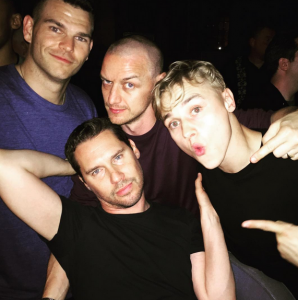 > Bryan Singer and the cast of X-Men: Apocalypse celebrate the film's wrapped production with a party and some mutant themed cocktails.
> Police in Canada say two individuals named in the Ashley Madison hack have committed suicide.
> Fake 2016 candidate Deez Nuts endorses Bernie Sanders and John Kasich for president.
> Martin Luther King III says he's "perplexed" by Mike Huckabee's claim that MLK would be "appalled" by the #BlackLivesMatter movement.
> Elizabeth Warren refuses to commit to a 2018 Senate run.
Need more news? Click HERE and LIKE our page on Facebook. Select "get notifications" in pulldown menu to receive our headlines in your feed.