> New poll has Ben Carson tied in first place with Donald Trump.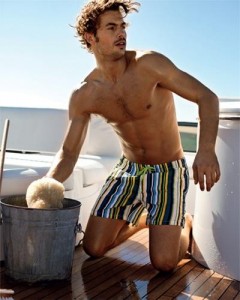 > Male model Monday: Jacey Elthalion.
> Justin Timberlake responds to Kanye West calling him out during his bizarre Vangard VMA speech.
> New study finds Belgium leading the world in percentage of same-sex marriages compared to all marriages.
> The Washington Post looks at Ted Cruz's homophobic birther father's role as 2016's social conservative attack dog.
> Dick Cheney calls Hillary Clinton's e-mail handling "sloppy and unprofessional."
> Horror filmmaker Wes Craven passes away at 76.
> Is Apple's next big device an augmented reality headset?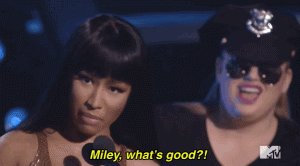 > The most GIF-able moments of the VMAs.
> Rudy Giuliani cozies up to Ohio Gov. John Kasich.
> Open weed bars may be coming to a wedding near you.
> Bernie Sanders pushes back against Donald Trump comparisons. "We are not engaged here in demagoguery. We're not engaged here in racist attacks, outrageous attacks against Mexicans. What we are trying to do is talk about the reality facing the American people."
> Hulk Hogan says he contemplated suicide after getting caught using the N-word. "I was at the lowest point of my life to the point where I wanted to kill myself. I was completely broken and destroyed and said, 'What's the easiest way out of this?'"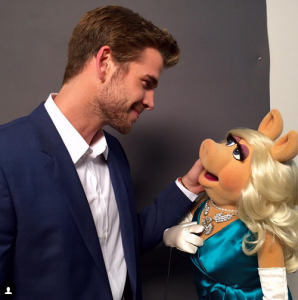 > Liam Hemsworth is set to appear on The Muppets.
> Vanessa Hudgens's flower-child look at the VMAs red carpet didn't go over well with some.
> U.S. officials say China and Russia are cross-indexing hacked U.S. computer databases to identify intelligence officers and agents.
> WIRED says California's "Katrina" moment is coming. "Most of the state's water is drawn from the Delta, protected by levees that pretty much amount to mounds of dirt, even when compared to infrastructure that infamously failed New Orleans during Hurricane Katrina. Hurricanes don't hit NorCal, but these levees are alarmingly susceptible to disaster. If enough were to breach—in an earthquake perhaps, or severe El Niño storm—sea water from San Francisco Bay could rush in, tainting the water supply serving two-thirds of the state. The worst-case scenario could cause up to three years of severely curtailed water for most Californians"
> New Orleans gay Club Fusions burned down this morning. Fire department officials say the cause was not yet clear.
> Elizabeth Hasselbeck asks why #BlackLivesMatter hasn't been labeled a hate group yet.