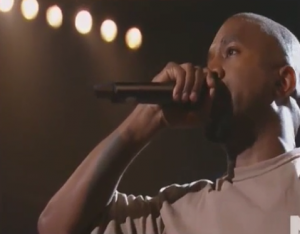 Kanye West's acceptance speech for the Michael Jackson Video Vanguard Award at the MTV Video Music Awards was one of the most bizarre and memorable televised moments in recent memory.
West spoke of his infamous 2009 VMA interruption and his subsequent reevaluation of the incident after becoming a father, his distaste for award shows, his vow to "die for the art and for what I believe in," and the fact that he smoked a little something before getting on the stage to "take the edge off."
Oh and he also announced he's running for president in 2020. Mic drop.
Kanye's full speech can be read here.