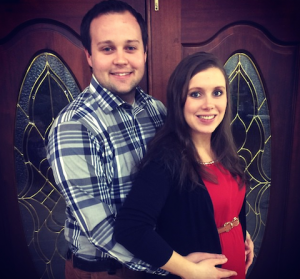 > President Obama to attend DNC LGBT gala.
> Mr. Robot finale delayed a week due to similarity between events depicted in the episode and the on-air killing of two journalists in Virginia earlier Wednesday.
> Josh Duggar just checked into rehab.
> Mastermind of 1996 Khobar Towers bombing that killed 19 American servicemen in Saudi Arabia arrested.
> This gives a whole new meaning to 'Intel Inside.'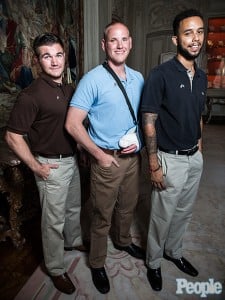 > Meet the American heroes who foiled a terror plot on a train bound for Paris. 
> Celebrate National Dog Day with a Corgi Pool Party.
> Is cable news ignoring the spike in murder of trans women of color?
> Gay and straight couples alike are saying 'I Do' to SCOTUS Justice Anthony Kennedy's words in the landmark Obergefell v. Hodges ruling. 
> Amy Schumer and Jennifer Lawrence are writing a screenplay together.
> New study suggests condoms aren't to blame for losing that loving feeling.
> A first look at AHS: Hotel.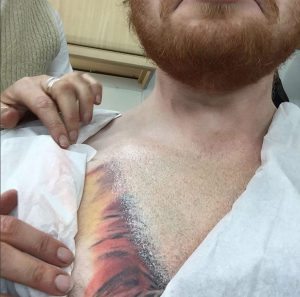 > Ed Sheeran's Cecil the Lion tattoo was a fake.
> Meet the gay man who survived the brutal, anti-gay regime in African nation, The Gambia.
> Nicholas Hoult is sexy, shirtless and homicidal in new trailer for Kill Your Friends.
> Is Trump's support in the polls overstated? 
> Guam: marriage equality lapses into law.
> New Adele heading our way this fall?
> James Holmes sentenced to life in prison without parole for killing 12 people in Aurora, Colorado in 2012.