Male model Noah Mills isn't shy about working out, regardless of his surroundings.
Mills, whom you might recognize from Sex and the City 2 or one of his Dolce and Gabbana campaigns, shared with Vogue magazine that he'll work out just about anywhere:
"I'm not shy," says Mills. "[Working out] is the best tool to reset and sweat out whatever you need to sweat out." His favorite do-anywhere move? "I always like push-ups—you can do flat, incline, decline, wide push-ups, diamond push-ups—they're hard but they give you so much energy."
Given Mills' 'you can workout anywhere' approach, the hunky model was the perfect person to share some moves to keep you active if you happen to find yourself trapped at a desk for the majority of your day.
Check out our five favorite moves perfect to keep you fit at the office, along with Mills' video for Vogue, below:
5. RAISE THE ROOF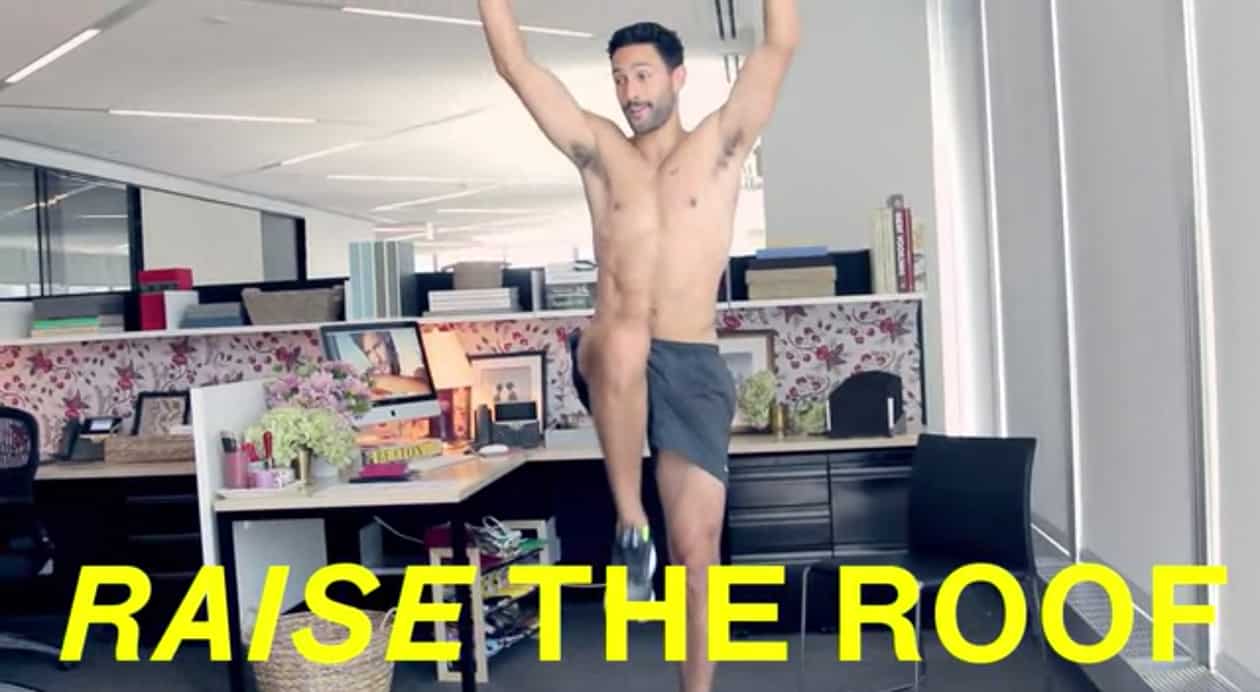 Perfect for getting your blood humping.
4. DESK DECLINE PUSH UPS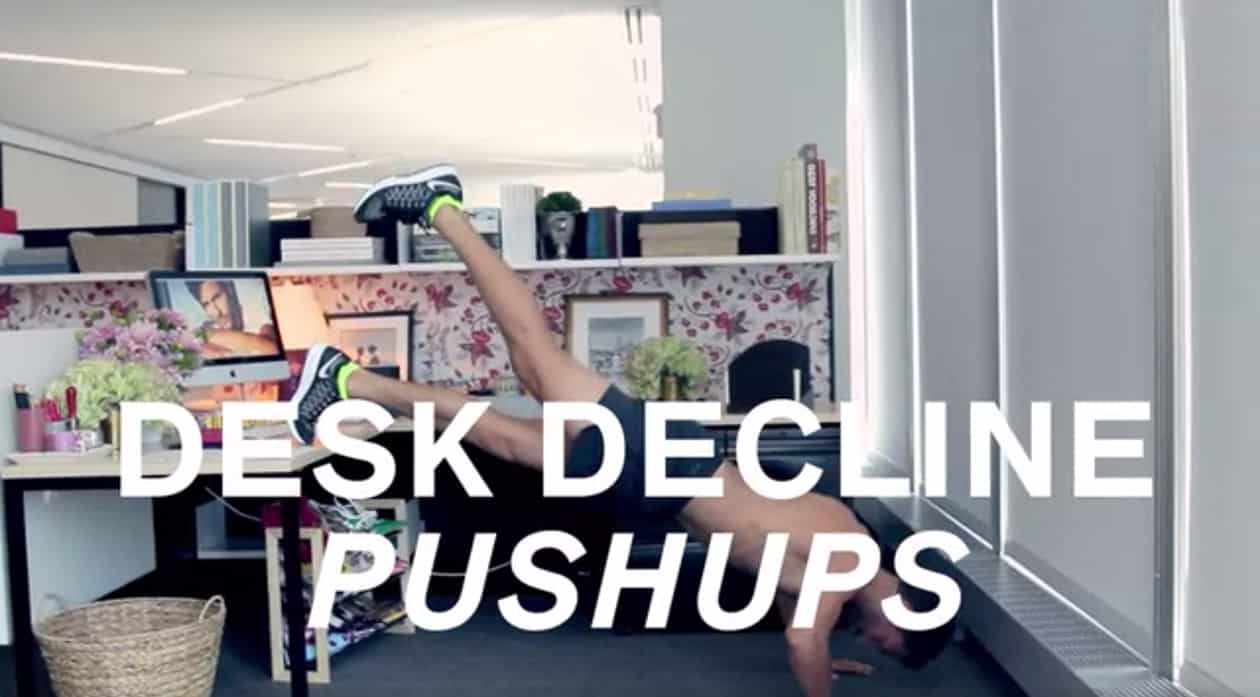 Make your desk work for you.
3. OFFICE CRAWL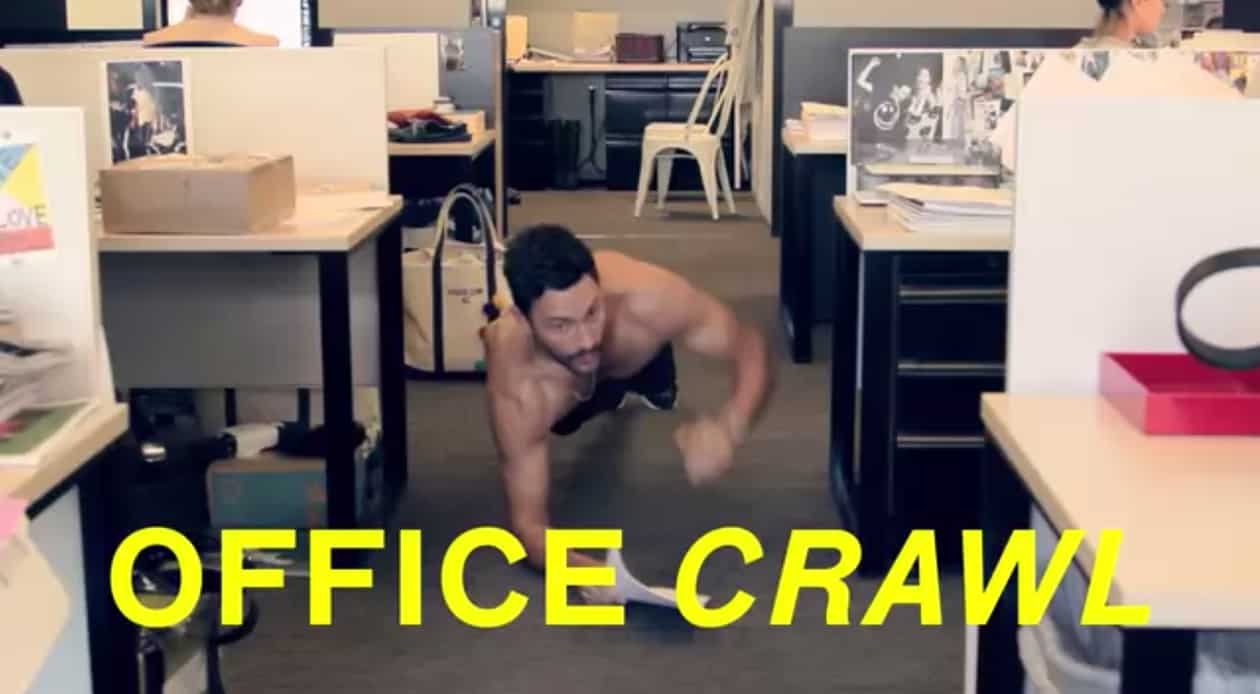 Why not work your fitness while helping deliver the office mail?
2. KEYBOARD STRETCH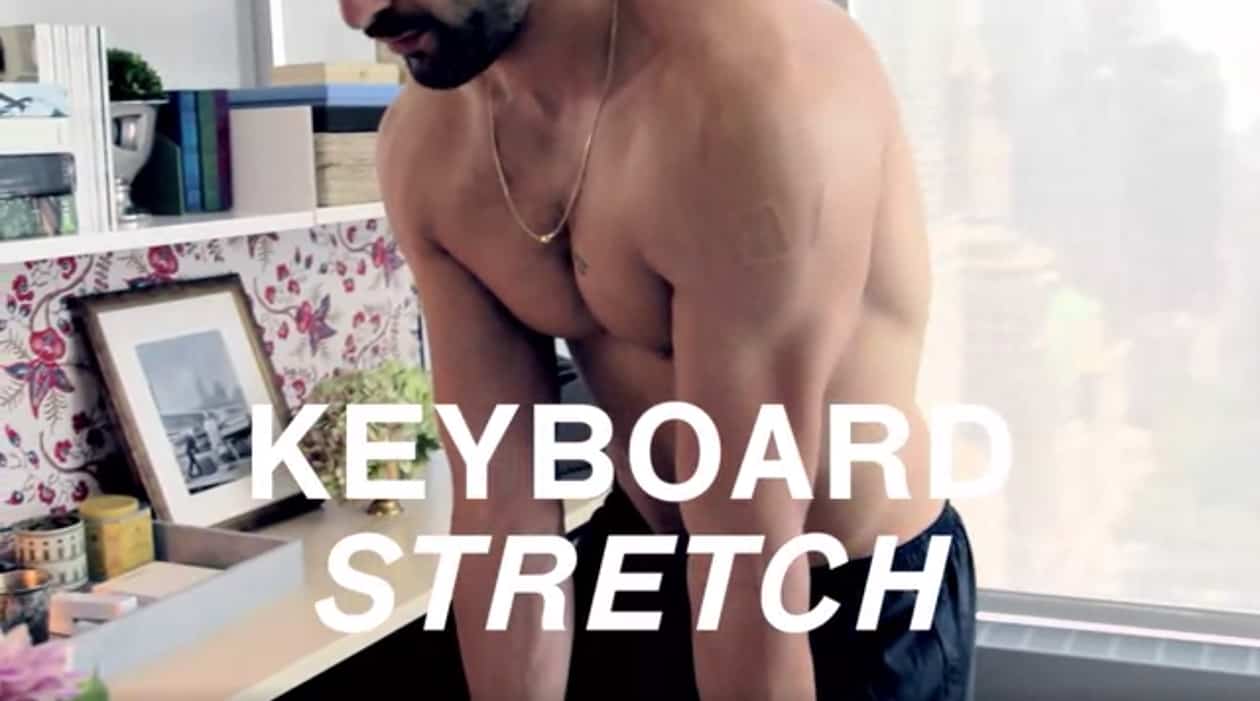 Gotta stretch those pecs, bro.
1. PHOTOCOPY REACH-BACKS
Copy, collate, and break a sweat. Boom.
You can watch the full video below. Which move is your favorite?