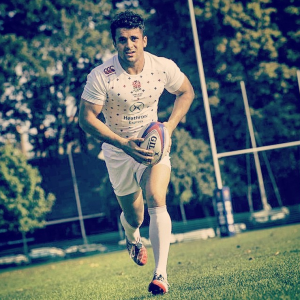 England Sevens star Sam Stanley has become the first English professional rugby union player to come out as gay.
"I was 10 or 11 when I realized I was different to my friends," said the 23-year-old in an interview with the Sunday Times. "I didn't want to accept it, I felt that being different wasn't right. I had a girlfriend and I was thinking that, like some people say, maybe it is a phase."
The Guardian reports: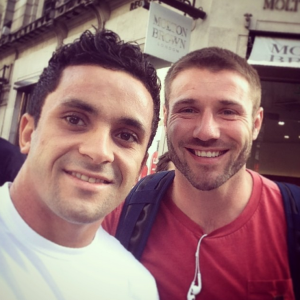 Stanley's decision to come out comes nearly six years after the former Wales captain Gareth Thomas revealed he is gay. Two years before that, the referee Nigel Owens did likewise. Earlier this month Keegan Hirst became the first British rugby league professional to come out as gay. "It is going to be an issue until more people and athletes come out, until it is not an issue at all. It might take years but hopefully, lots of people will find the courage," added Stanley.
On a somewhat related note, Stanley also has a great voice as evidenced in this naked performance of James Bay's "We Are on Fire"
https://www.youtube.com/watch?v=yxIeMVJjFaw
[photos via Instagram]