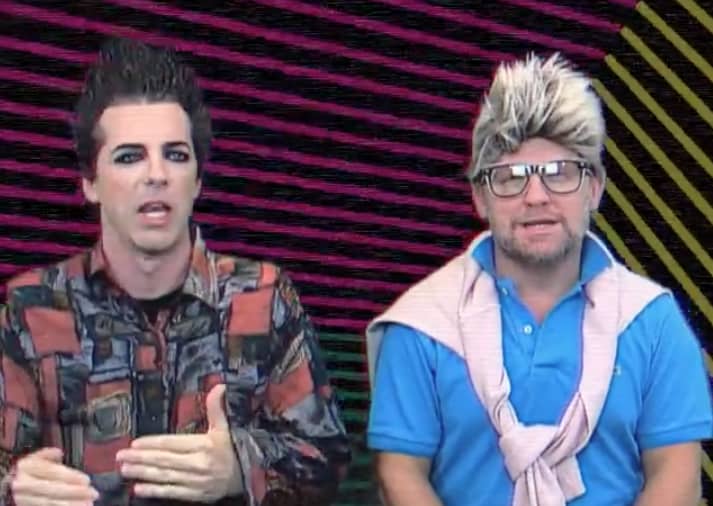 Sean Hayes and his husband Scott Icenogle dropped their latest lip-sync video yesterday, which places them back in the early '80s (sort of).
Wrote Hayes: "In honor of Throwback Thursday, here's our latest lip-sync video. Enjoy!  #SSLipSync#VelcroIsBack The song is called "Velcro" by an awesome new artist, Clairity."
[fbvideo link="https://www.facebook.com/video.php?v=923901944332790″ width="480″ height="360″ onlyvideo="1″]
If you like this one be sure not to miss their entire set.
Please click HERE and LIKE our page on Facebook. Select "get notifications" in pulldown menu to receive our headlines in your feed.