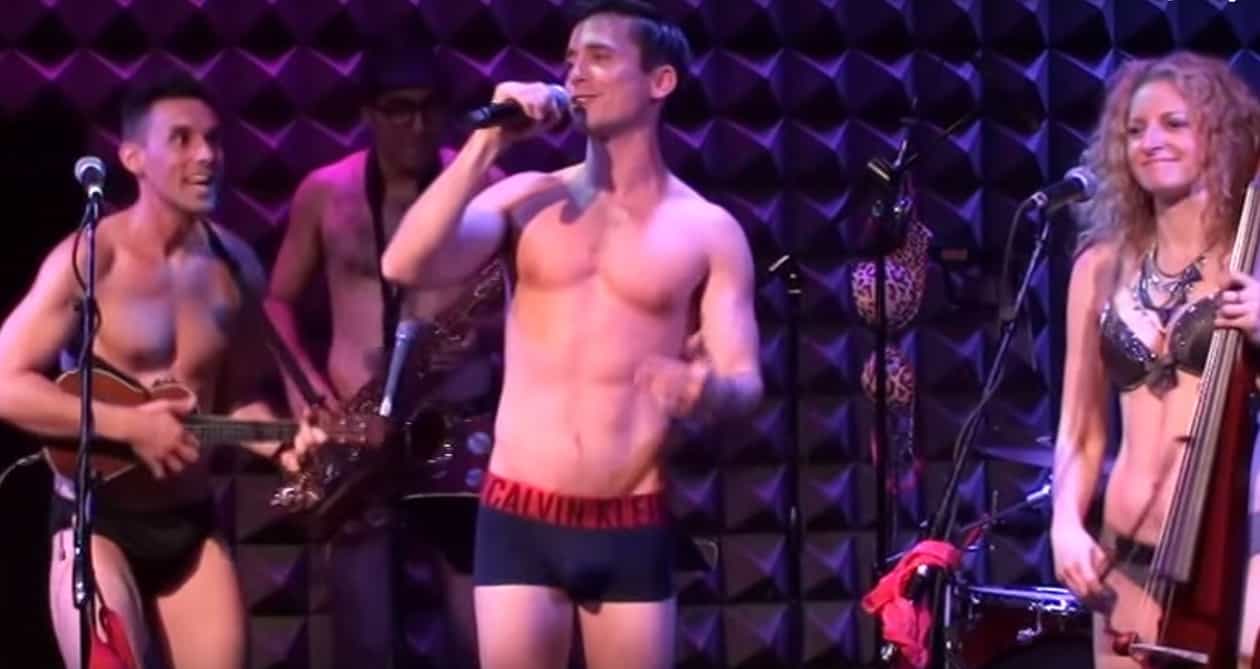 Broadway actor Matt Doyle recently teamed up with musical duo Lauren Molina and Nick Cearley (aka The Skivvies) for a, er, stripped down medley of boy band songs that's pitch perfect.
You may recognize Doyle from Spring Awakening, Bare: a pop opera, Gossip Girl or Private Romeo.
Doyle and The Skivvies cover all the pop bases: I Want It That Way (Backstreet Boys), Quit Playing Games With My Heart (Backstreet Boys), I Swear (All-4-One), You Got It (The Right Stuff) (New Kids on the Block), Summer Girls (LFO), Tearin' Up My Heart ('N Sync), Bye Bye Bye ('N Sync), and All or Nothing (O-Town).
Revisit the best boy band hits ever, below: