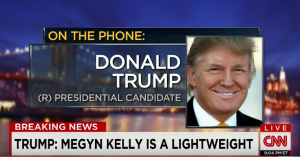 Following Thursday's primetime GOP debate, you may have noticed Donald Trump taking to Twitter to vent his frustration with the the mistreatment he felt he faced at the hands of the Fox News network and debate host Megyn Kelly.
https://twitter.com/realDonaldTrump/status/629557762427604992
https://twitter.com/realDonaldTrump/status/629561051982495744
Trump continued to beat the anti-Megyn Kelly drum in his Friday night phone interview with CNN's Don Lemon and managed to add another group to the growing list of people he's offended on the campaign trail: women.
Asked by Lemon "what is it with you and Megyn Kelly?" Trump replied:
"Well I just don't respect her as a journalist. I have no respect. I don't think she's good. I think she's highly overrated…She gets out and starts asking all sorts of ridiculous questions and you could see there was blood coming out of her eyes, blood coming out of her wherever. But she was, in my opinion, she was off-base."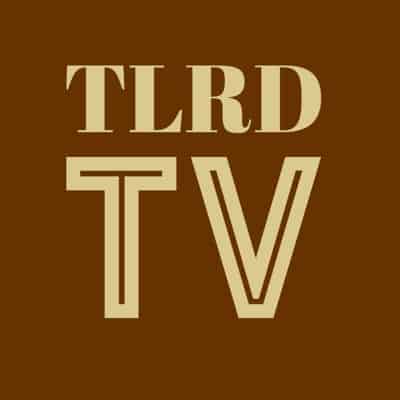 Trump's comments triggered an avalanche of backlash. Red State's Erik Erickson immediately disinvited Trump from his RedState Gathering conservative event this weekend, writing:
I have tried to give a great deal of latitude to Donald Trump in his run for the Presidency.
He is not a professional politician and is known for being a blunt talker. He connects with so much of the anger in the Republican base and is not afraid to be outspoken on a lot of issues. But there are even lines blunt talkers and unprofessional politicians should not cross.
Decency is one of those lines.
As much as I do personally like Donald Trump, his comment about Megyn Kelly on CNN is a bridge too far for me.
Kelly's Fox News colleague Greg Gutfeld also lashed out at Trump, tweeting:
hey this is absolutely refreshing! right! hahaha she's on her period! genius! God help us.
http://t.co/nH68ggFbjO

— GregGutfeld (@greggutfeld) August 8, 2015
watching socalled conservatives okay with the period joke. Again, once you're okay with the McCain joke, there are no limits up or down.

— GregGutfeld (@greggutfeld) August 8, 2015
i remember when being politically incorrect didn't mean being a shithead.

— GregGutfeld (@greggutfeld) August 8, 2015
Some of the other GOP presidential candidates also sounded off on Trump's comments:
Mr. Trump: There. Is. No. Excuse.

— Carly Fiorina (@CarlyFiorina) August 8, 2015
Sad but predictable meltdown from Trump. With all due respect to @megynkelly the outrage at Trump's divisive language is long overdue.

— George E. Pataki (@GovernorPataki) August 8, 2015
Trump, meanwhile, attempted to brush off the criticism:
https://twitter.com/realDonaldTrump/status/629992743788523520
https://twitter.com/realDonaldTrump/status/629997060830425088
Think this latest gaffe will have any effect on the Trump candidacy?