Alan Cumming has set up a series about Florent Morellet and his eponymous iconic NYC meatpacking district cafe Florent, which opened in the '80s and closed in 2008, at Showtime.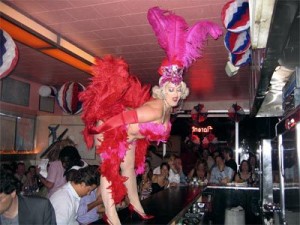 The dark comedy, written by Patricia Resnick (Mad Men, Nine To Five) and directed by The Good Wife's Rosemary Rodriguez, was set up at the Sundance Channel last year, Deadline reports:
Florent will explore the light and dark of that time, as well as the craziness of a place that become a destination for everyone from NY's literati to the neighborhood hookers and hustlers, the NYPD, and the burgeoning LGBT community — all through the eyes of Florent, played by Cumming (with advice from the real restaurateur himself). Morellet ran his idiosyncratic French diner for 23 years, until his landlord drastically increased his rent.