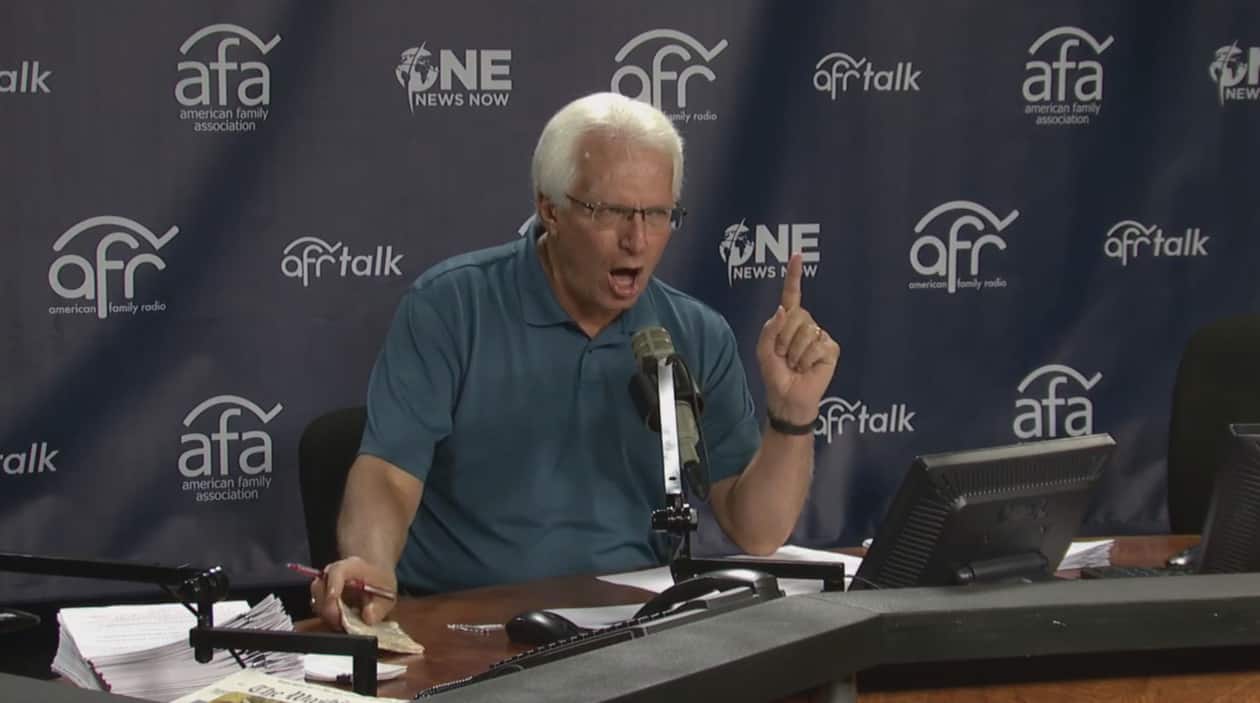 Right-wing-nut Bryan Fishcer, of the American Family Association, took to his radio show today to spout off about anti-gay Kentucky county clerk Kim Davis.
Fischer was asked on Facebook whether he supports Davis' defiance of the courts and refusal to marry same-sex couples. After getting off to a bumbling start, Fischer says, 
My point is that Kim Davis, the county clerk in Rowan County Kentucky, she is the ONLY one who is obeying the law. This is not civil disobedience on her part. This is civil obedience. In fact I would suggest that she is the only one in this entire scenario who is actually obeying the law. Because a court ruling, ladies and gentleman, is not the same thing as the law. We know what a law is. A law is something that is passed by the elected representatives of the people and signed into law by the chief executive official…the law that's on the books is the DOMA law passed by Congress in 1996…that's the last time Congress has addressed this thing in the form of a law…Now the Supreme Court has issued a ruling that is contrary to that, but remember the Supreme Court has no legislative power whatsoever.
Yes, Bryan, but the Supreme Court does have the power to strike down laws that it rules are unconstitutional. Such as DOMA and state bans on same-sex marriage.
Watch Bryan say "LAW" one too many times, HERE. The conversation turns to Davis around the 4:24 mark.