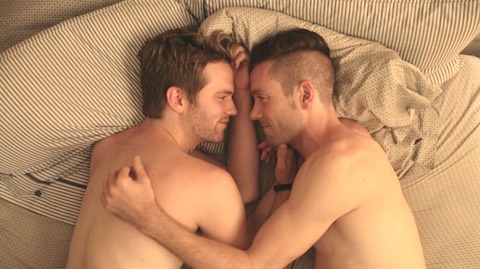 Three new episodes of the brilliant original web series EastSiders debuted today exclusively on Vimeo On Demand. The second season of the critically-acclaimed series is already every bit as heartbreakingly human and beautifully composed as its sublime first installment.
After chronicling the collapse of the relationship between Thom (portrayed by As The World Turns' Van Hansis) and Cal (played by series creator and Mad Men actor Kit Williamson), the show's second season picks up with the central couple in a very different place than we last left them. What follows in these first few episodes is a little less dark than last season, but no less compelling.
Get a preview of what's ahead for Cal and Thom in the clip below, and check back tomorrow for our Q&A with Williamson.