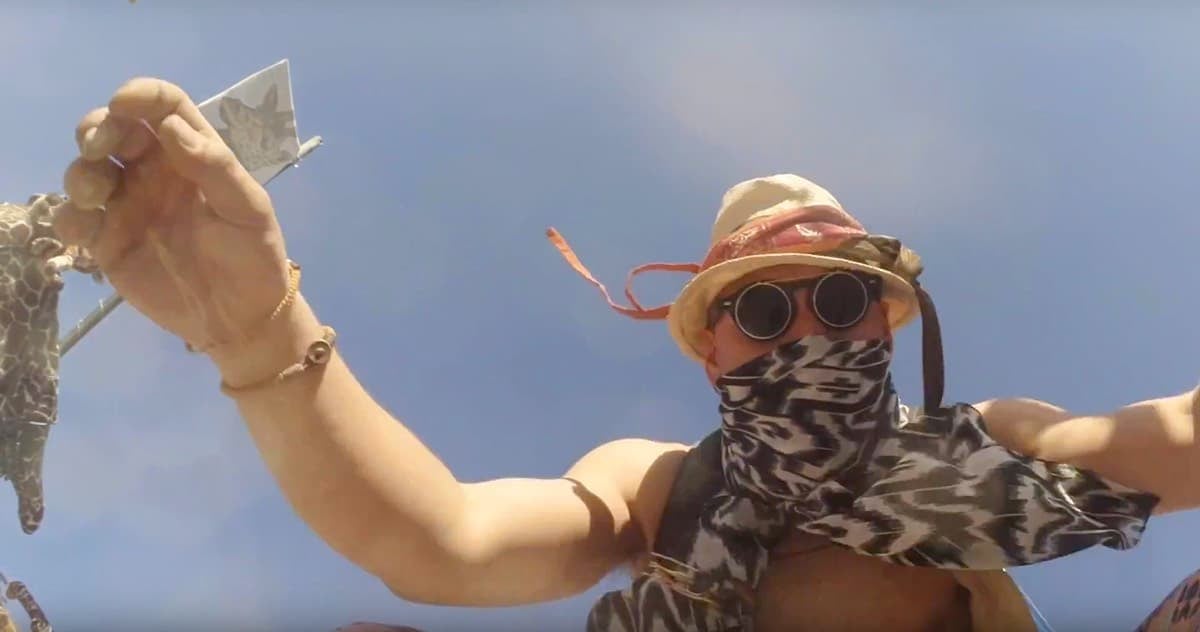 Curious about what it's like to suddenly find yourself in the middle of a dance floor at Burning Man?
A GoPro camera hovering over the festival in the desert makeshift camp of Black Rock City, Nevada found out first hand when it fell from the drone that was carrying it, plummeting hundreds of feet to the ground while it was still filming.
The camera spun to earth and landed (injuring no one, fortunately) in the middle of one of the festival's dance parties where it was immediately discovered by a reveler (or Burner, as they are called) who collected it, and later turned it in to Lost and Found.
Watch: