> Fired teacher in St. Petersburg, Russia becomes unwitting LGBT rights activist.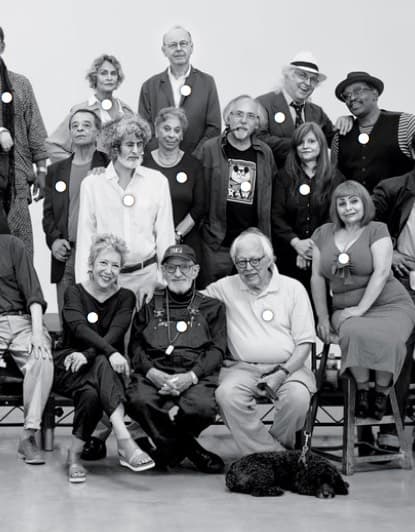 > They made New York: "But while this historic gathering was notable for its presences, it was equally so for its absences: a whole group of people (the artists David Wojnarowicz, Peter Hujar, Robert Mapplethorpe, Keith Haring, Tseng Kwong Chi and Felix Gonzalez-Torres among them) who were lost to AIDS. Those who remain are survivors — of a plague, of time and, most of all, of the wonders and the ravages of the era."
> Tom Brady speaks out on whether Donald Trump has what it takes: "I hope so. That would be great. There'd be a putting green on the White House lawn, I'm sure of that."
> The National Book Awards long list in fiction includes Bill Clegg's Did you Ever Have a Family and Hanya Yanagihara's A Little Life.
> Listen: Lana Del Rey has released a new song titled 'Salvatore'.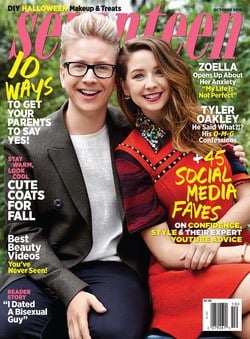 > Gay YouTube phenom Tyler Oakley is on the cover of Seventeen magazine.
> ICYMI: Carly Fiorina on Donald Trump at GOP debate – "You know, it's interesting to me: Mr. Trump said that he heard Mr. Bush very clearly and what Mr. Bush said. [This refers to earlier in the debate when Trump took Jeb Bush to task for saying he 'misspoke' when he said: 'I'm not sure we need half a billion dollars for women's health issues.'] I think women all over this country heard very clearly what Mr. Trump said.
> Facebook is finally getting a "dislike" button.
> Miley Cyrus and Dane Cook are a thing?
> The CNN GOP Debate was the most watched program in CNN history. "Wednesday night's second GOP debate delivered 22.9 million viewers."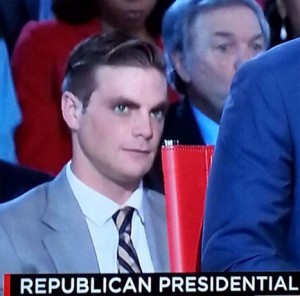 > The mystery GOP debate hunk has been revealed: "Meet movie director Gregory Caruso. Gregory is the son of millionaire real estate developer Rick Caruso, who has poured millions into past GOP campaigns, including that of Arnold Schwarzenegger.
> New images from Marvel's upcoming Netflix show Jessica Jones.
> Lawmakers are assisting a gay veteran in reversing a dishonorable discharge: "There is nothing dishonorable about being gay and in the Navy — and 80-year-old Jim Estep is taking that argument to the Naval Discharge Review Board. For the third time, Estep is asking the board to reconsider the dishonorable discharge that effectively ended his naval career in 1964; this time, he hopes it works."