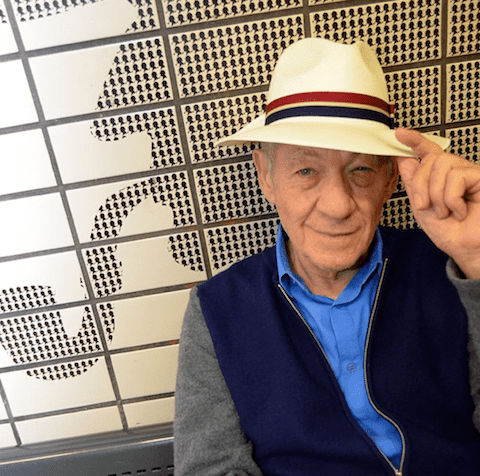 The rumor mill concerning Taylor Swift's mean girl behavior is churning again after Sir Ian McKellen revealed that the popstar ousted him from a New York apartment reports The Guardian.
McKellen says he was staying in The Lord of the Rings and The Hobbit Trilogy's director Peter Jackson's New York apartment when Swift purchased the apartment and made McKellen quickly vacate the premises, although he seems to have taken to the situation lightheartedly:
"When I was living in Peter Jackson's apartment in New York, Taylor Swift bought it while I was there and I was thrown out before I wanted to leave! That hardly puts me in Taylor Swift's team, does it?
"She bought (the apartment), she had every right to – I was just lodging there for free! She did ask me to appear with Patrick Stewart at her show in LA, but I had something else to do that night."
McKellen once performed a short rendition of Swift's "Bad Blood," but with a literal twist to it. If you haven't already, watch McKellen's dramatic reading of the lyrics to Swift's "Bad Blood," below:
https://www.youtube.com/watch?v=i1NWW0VsxmM
(Photo via Instagram)