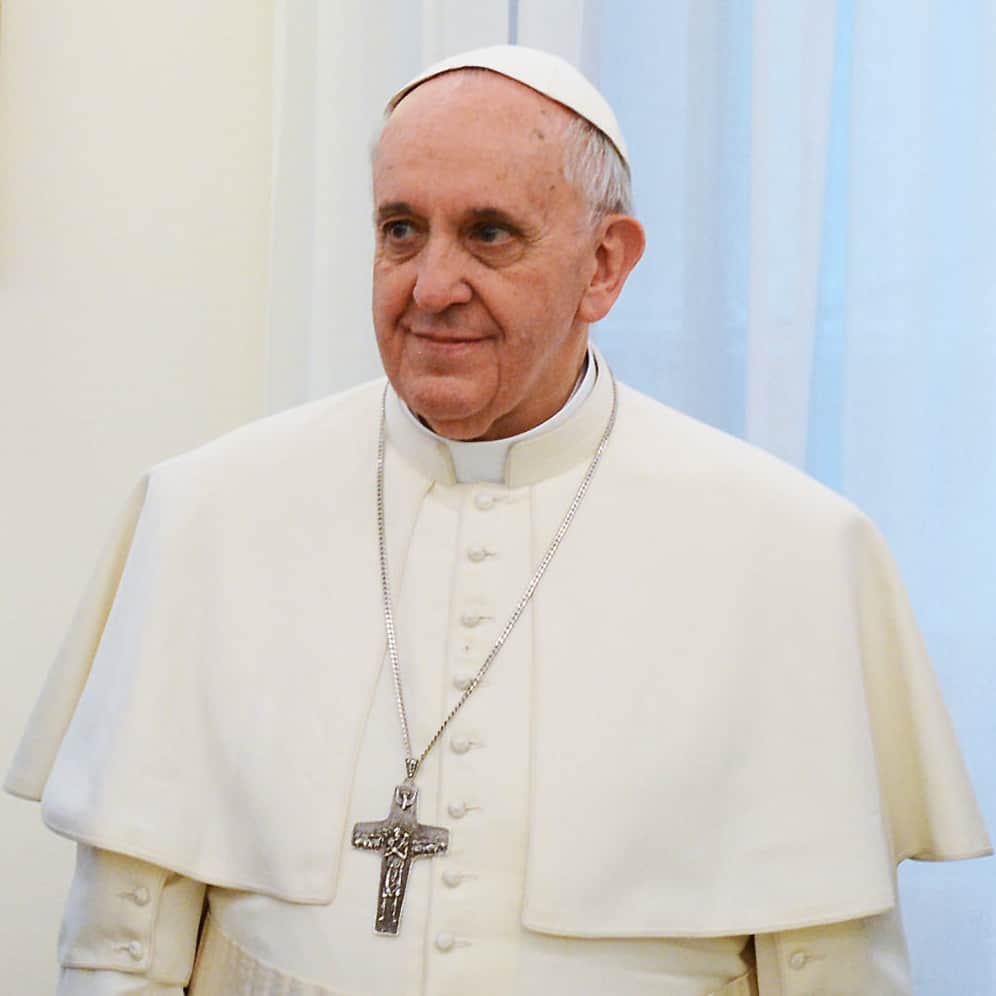 Is the Pope really political?
Well, the answer is yes and no.
From the headlines, you would think that Pope Francis is the most  political Pope in recent times. That just doesn't hold water. Pope John Paul II might take that crown given his advocacy with President Reagan to take a hard line on Russia and the liberation of Eastern European nations.  So far, Pope Francis's current negotiations around Cuba takes a backseat to that '80s partnership.
The issues that the Pope Francis is pleading with the world about are not political issues.
The Pope's issues transcend politics and have no ideology.  Wanting to protect the earth's environment, demanding that we care of our planet by dealing with climate change, asking governments not to take human lives, begging the world to feed and care for the poor, and demanding that people condemn the 'merchants of death' (the munitions makers) are not partisan issues.
They are the great moral questions of our time.
The melting ice caps equally affect future generations of Republicans and Democrats. Those who sell arms to third world nations are just as guilty as the dictators who run them of the torture and oppression of the people.
Wanting the 14% of American children who go to bed hungry every night to be fed is not a political issue.  It's a national disgrace that the world's richest nation leaves one out of six children hungry. Surely that is not a political issue. Does anyone wan to run a campaign on not feeding our own children?
The world has never dealt well with immigrants.
Interestingly, America has been one of the success stories of blending new arrivals into the fabric of our nation. However, even Americans have a stained and troubling history.
We turned away the St. Louis, filled with Jewish refuges seeking safety from Nazi Germany. Almost all of the passengers aboard the infamous ship perished upon their return. We deported tens of thousands of Italians in the early 1920s in the famous Palmer raids. Every Italian was suspected of being an anarchist.  The Irish were treated as poor and dumb and they were forced to take the place of the wealthy in the American Civil War in order to stay in America. This led to bloody riots by the Irish in New York City. The Japanese were rounded up in World War II and put in camps while the more Anglo looking Germans were allowed to roam free.  Ironically, in 1956 there was real outrage that we were going to allow thousands of Hungarians into America after the inspiring and courageous Hungarian Revolution against the Soviets.
The Pope knows that immigration goes far beyond a moment and place.
The world has become small and is no longer a mystery. We can travel almost anywhere within fourteen hours instead of the week-long ocean voyages of the past century.  Social media has opened up a world of hope to those living in oppression, suffering from abject poverty or experiencing the horrors of endless wars.  Ask yourself a simple question, what would you do if your children lived in Syria and were going hungry, being forced into war, kidnapped, sold, raped, and bombed in their homes? Each and everyone of us would do anything in our power to save our children. Is that political?
There are issues that Pope Francis is  slow in confronting but he is a vast improvement over previous Popes regarding issues such as birth control, LGBT rights and equality for women. We can only hope in his meetings with his good friend President Obama that he is 'evolving' on these issues. After all, freedom and equality are also not political issues.
Pope Francis is rapidly becoming one of the great moral voices of our time.  He is outlining for the people of this fragile planet that action must be taken to save it.  His only condition is that it must be done with love and not war.
Where is the Pope political?
Well, Pope Francis is very political in the politics of the Vatican. After Pope John Paul II and Pope Benedict XXIII, the Vatican is filled with traditionalists and conservatives. In fact, it might be one of the main reasons that Pope Francis hasn't evolved quite yet on LGBT issues.
Not since Pope John XXIII and his call to the Second Vatican Council in the early 1960s has a Pope been more dedicated to reforming the Catholic Church. Pope Francis is cleaning out the corrupt Vatican Bank, ridding the Vatican of hard line demagogues and appointing more progressive Cardinals.  We can only hope his health lasts so he can appoint enough Cardinals to transform the Church for decades.
So on the great issues of our time, Pope Francis is a voice for morality, sanity and action. Within the Vatican he is an astute political player who knows his time is limited and change in the planet can only come if it begins at home!