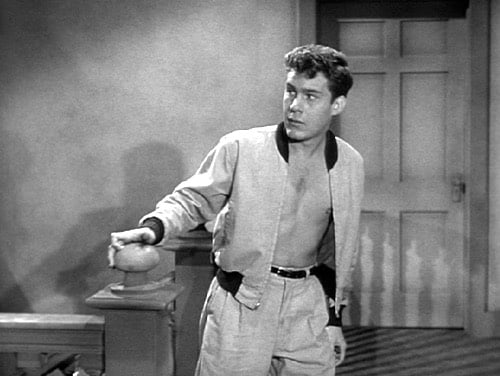 Jack Larson, an actor, playwright, and librettist best known for his role as Jimmy Olsen in the '50s TV series Adventures of Superman, has died at his home in Brentwood, California.
In addition to his acting and writing, he also produced several films written and/or directed by his late longtime companion, the late Oscar nominee James Bridges, notes The Hollywood Reporter:
Larson and Bridges met when they were supporting players in the cast of Johnny Trouble (1957), starring Ethel Barrymore in her final film. They later formed a production company, and Larson produced such Bridges films as The Baby Maker (1970), Mike's Murder (1984), Perfect (1985) and Bright Lights, Big City (1988).
Bridges died of cancer in June 1993 at age 57.
Larson, who also was close with actor Montgomery Clift until his death in 1966, shared a historical Frank Lloyd Wright-designed home on a Brentwood hillside with Bridges for years.
"It was obvious to anyone that since we lived together we were partners," Larson told the Los Angeles Times in 2011. "We always went places together. We never pretended. I always did what I felt like doing. I never did publicity when I was very popular as Jimmy. The question [about being gay] never came up."
The NYT, which first reported Olsen's death, notes that his acting career ended after he became typecast because of his role in Superman:
Although Mr. Larson was pleased that Jimmy Olsen developed into a comic role, his fears of being typecast were realized. After a particularly upsetting encounter with the producer Mervyn LeRoy, he was advised by the actor Montgomery Clift, with whom Mr. Larson was having a romantic relationship, to stop putting himself in those casting situations. So Mr. Larson gave up acting and made a new career.