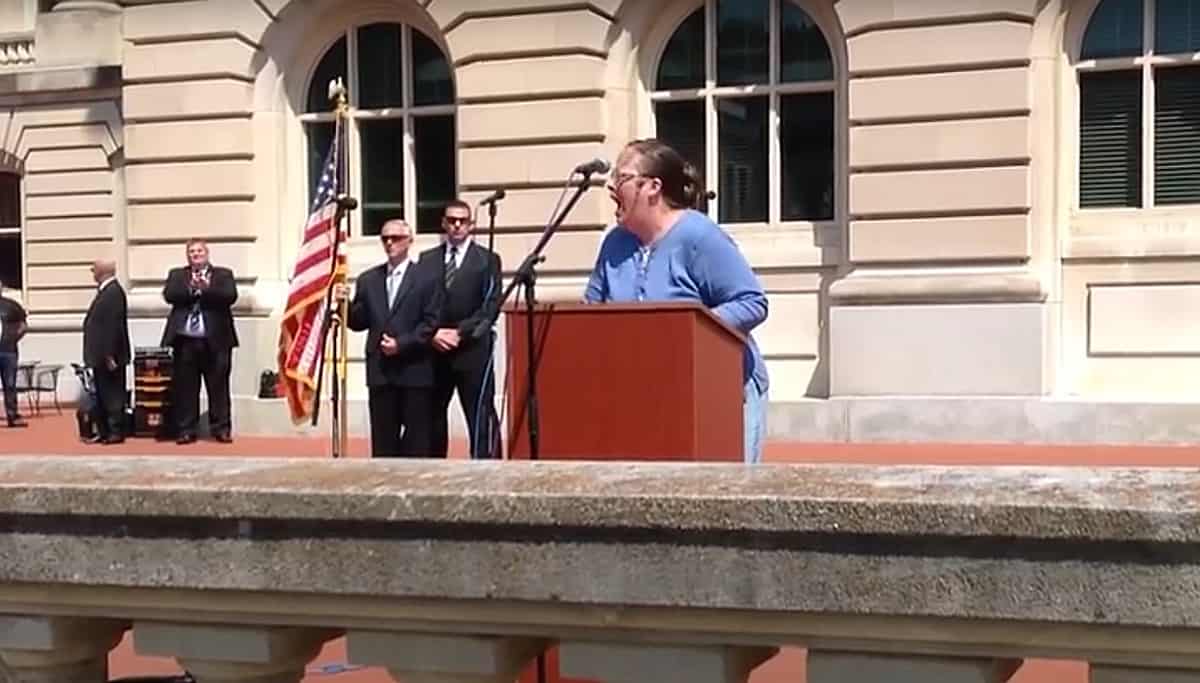 Kim Davis has been found in contempt of court and taken into custody by federal marshals. Davis is headed to jail until she agrees to issue marriage licenses to same-sex couples. Fines were not enough punishment for her case.
"The court cannot condone the willful disobedience of its lawfully issued order," Judge Bunning said. "If you give people the opportunity to choose which orders they follow, that's what potentially causes problems."
Davis testified for about 20 minutes and was very emotional. She talked about when she became a Christian.
"You can't be separated from something that's in your heart and in your soul," she told the judge.
After she was jailed, hundreds of people outside the courthouse started chanting and screaming, "Love won! Love won!"
Developing (refresh for updates)…
BREAKING: Kim Davis held in contempt of court, now in Marshals' custody http://t.co/gjOEAlHPAt pic.twitter.com/c9ipLjb0YT

— ThinkProgress (@thinkprogress) September 3, 2015