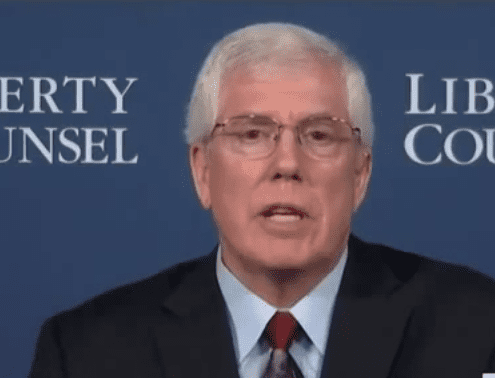 Lawyers for Kim Davis at the virulently anti-LGBT Liberty Counsel filed a new motion with the Sixth Circuit for "emergency relief" from the contempt order by U.S. District Judge David Bunning last week which sent Davis to jail.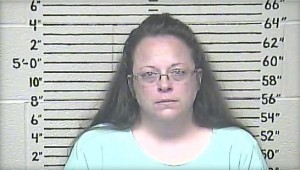 They sent out a press release today explaining the request:
Regarding the Contempt Order, Liberty Counsel argues it violates Kim Davis' Due Process rights. The plaintiffs never requested jail but instead requested fines. Judge Bunning limited Kim's response to five pages when the rules allow 20 pages. It appeared that Judge Bunning prearranged for the Carter County Detention Center jailer to be present at the hearing without ever notifying the parties he intended from the outset to send Kim Davis to jail. Judge Bunning never provided for lesser fines but went straight to punishment, thus essentially converting a civil contempt into a criminal contempt without notifying Kim Davis. Liberty Counsel also argues that Judge Bunning's Contempt Order violated principles of federalism because he injected the federal government into the management of a state agency. Finally, Liberty Counsel argues the Contempt Order violated the federal Religious Freedom Restoration Act because imprisonment is not the least restrictive means to achieve the government's interest when it infringes on religious freedom.
Mat Staver, Founder and Chairman of Liberty Counsel, commented: "Our immediate goal is to free Kim Davis. She does not belong in jail. We are requesting the appellate court to act quickly because an innocent person has lost her freedom without receiving the proper due process of law."
Read the motion:
Liberty Counsel and Staver also filed a notice of appeal to the U.S. District Court for the Eastern District of Kentucky stating that "the contempt order itself was unlawful."
Meanwhile, a group of 30 Kim Davis supporters went and stomped all over Bunning's lawn.
One protestor outside Bunning's home argued Davis was "unlawfully put in jail", adding, "Show us the law or free Kim Davis."
Another protestor, Rev. Flip Benjamin said, "We are holding Judge Bunning in contempt of almighty God", clearly referencing the charges of contempt Davis faces.
Hate groups and anti-gay extremists are set to rally in support of Davis on Tuesday at 2:30 pm outside the Carter County Detention Center where Daivs is incarcerated. Those expected at the rally in crude Staver, Family Research Council's Tony Perkins, Brian Brown and NOM, and Pastor Joshua Feuerstein, who would like to use guns to fight gay marriage.
GOP presidential candidate Mike Huckabee, who is leading the rally, is expected to visit Davis in jail today.