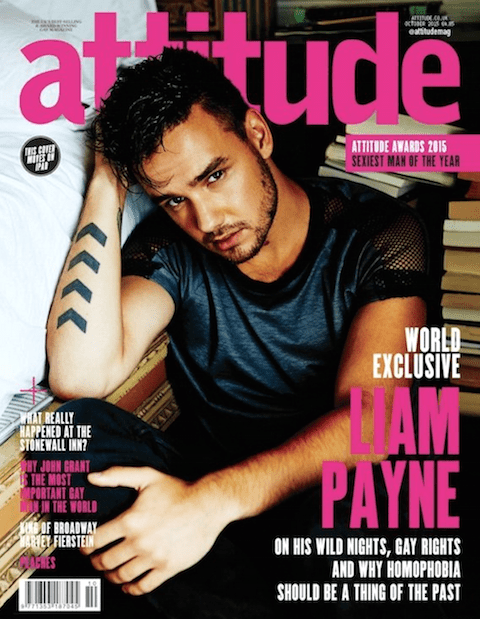 One Direction's Liam Payne has had it with the gay 'Larry Stylinson' fanfics, saying that they drive him insane in the lastest issue of U.K. magazine Attitude. Payne says it's not so much the fanfics themselves but the numerous rumors they give life to about bandmates Harry Styles and Louis Tomlinson, especially the rumor concerning Tomlinson's baby with Briana Jungwirth as a coverup for his sexuality:
"When the [gay marriage] law changed in the U.S. there were loads of rainbow flags flying at our shows, but I think that was mainly because people think of the Louis and Harry thing, which is absolutely nuts and drives me insane. It's like when you know the ins and outs of what's going on with people, it's just annoying when it's so stupid…It becomes like a conspiracy or a cult."
"He's very happy about becoming a dad. But the funny thing is, there are some people out there who think that Louis getting Briana pregnant is fake. That's it's not real; it's a cover up. And that's the sort of s–t that gets to me. But you have to hold your tongue and that's fine."
Payne credits his girlfriend Sophia Smith for persuading him to do the interview and photoshoot for Attitude. Payne maintains that he's not homophobic however, the teen heartthrob received widespread criticism last year over a tweet he posted supporting Duck Dynasty's Willie Robertson's "family values" even though Robertson is vocally anti-gay.