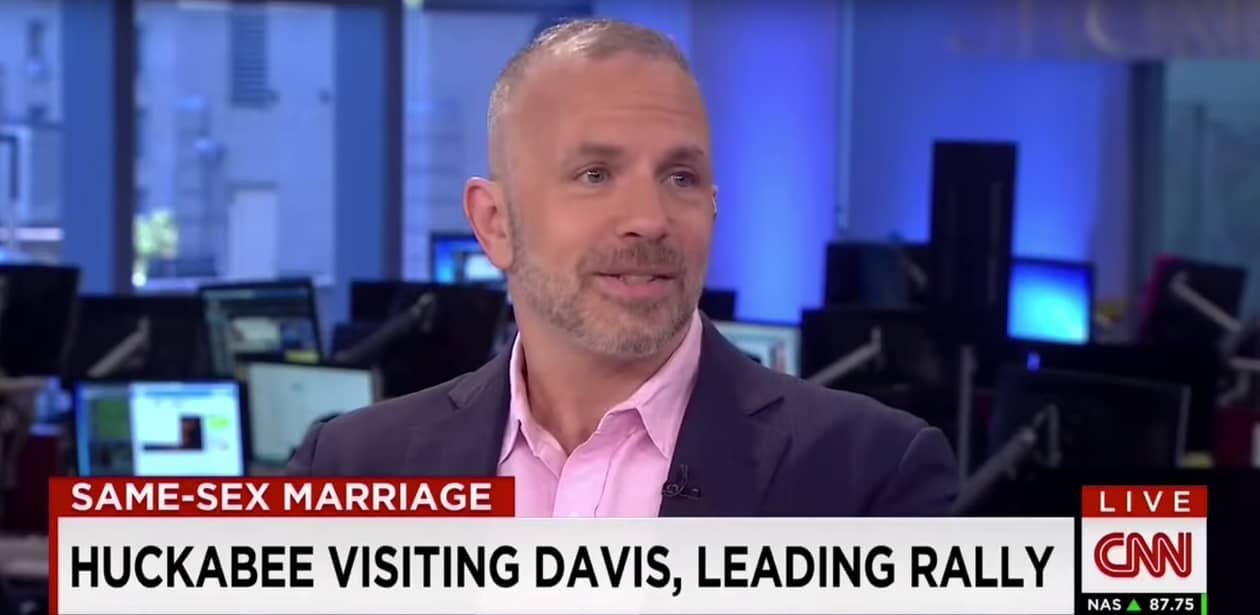 Michelangelo Signorile was on CNN Tuesday morning talking about Kentucky clerk Kim Davis and her refusal to issue marriage licenses to same-sex couples despite the Supreme Court's ruling that legalized same-sex marriage nationwide in June. Said Signorile of the hullabaloo surrounding Davis, "It's kind of a George Wallace moment."
Signorile also commented on Madonna's gay brother Christopher Ciccone, who wrote on Facebook of Davis' jailing, "once again, the gay community feels the need to be sore winners":
I think he doesn't have an understanding of American law and the rule of law and the separation of Church and State. This woman, Kim Davis, is a public servant and she took an oath to serve the constitution and the Supreme Court regularly interprets the Constitution and has said that gay and lesbian people have the right to marry.
As for the request made by Davis that she be allowed to have her name removed from marriage licenses, Signorile said,
Once you start with exemptions, where does it end? If she decided she didn't want top marry a Jewish couple or a couple she knew had premarital sex because it goes against her religion, where does it end?
He aptly pointed out that, "[Davis] can have another job. She doesn't have to be a government official if it conflicts with her religious faith."
Costello also commented on the Kim Davis controversy, saying, "A part of me says this is the last gasp."
Watch his interview, below: