> Hillary Clinton shares her thoughts on Kanye West's 2020 presidential ambitions. "I would only ask him, if I were to be running for reelection, just wait."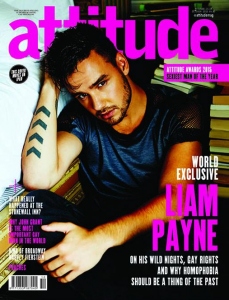 > Check out One Direction's Liam Payne on the cover of Attitude.
> LISTEN: Demi Lovato's breathtaking cover of Hozier's "Take Me to Church"
> Captain Underpants creator nonchalantly reveals one of the children's book series's main characters is gay.
> Meet the self-described "straight bear" behind the hilarious Sitnexto Kim Davis parody Twitter account.
> How Kim Davis's anti-gay crusade is upending Rowan County. "In the eastern Kentucky town at the center of the national conflict over same-sex marriage, screaming has too often replaced quiet conversation – or, more often, silence – on a subject that's deeply personal to both sides. But a lot of people who will be here after the television trucks go away wonder what will happen once the furor fades…Until two months ago, people in this small Appalachian town had an unspoken agreement to tiptoe around each other's sexual identities and religious beliefs."
> The UK Labour Party will support calls for a referendum on same-sex marriage in Northern Ireland.
> Right Wing Watch takes a look at Tony Perkins' "breathtakingly bad" defense of Kim Davis.
> Nate Berkus and hubby Jeremiah Brent show off their beautiful Manhattan home.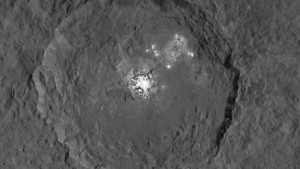 > The Washington Post looks at how Google searches show America's shifting attitude towards gay marriage.
> NASA releases new image of mysterious "bright spots" on dwarf planet Ceres.
> Gay rugby league star Keegan Hirst's wife speaks out on why she's proud of her husband.
> Philadelphia archdiocese makes students' parents sign "moral integrity" pledge before Pope's visit later this month.
> Britney Spears announces a 2-year extension of her Las Vegas show Piece of Me.
> Caitlyn Jenner expresses concerns she'll have to go to a men's county jail for manslaughter.
> Justin Timberlake shows off some daddy photos.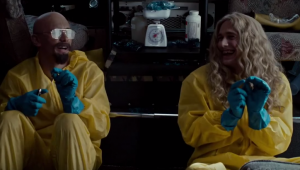 > James Franco dresses up as Carrie Bradshaw and Walter White and proceeds to have sex with himself in a bizarre mash-up video Breaking Sex.
> Anne Hathaway says she's "impressed" with how supportive Kim Kardashian has been of Caitlyn Jenner.
> Star Wars: Episode VIII to begin filming in Ireland later this month.
> Ben Carson attacks Donald Trump's faith and the billionaire blowhard fires back.
> On last night's Late Show with Stephen Colbert, SpaceX CEO Elon Musk floated the idea of nuking Mars to make the red planet more hospitable. But would it actually work?
> There are rumors that the next Game of Thrones book The Winds of Winter may be published next year.
> Shares of Krispy Kreme plummet.