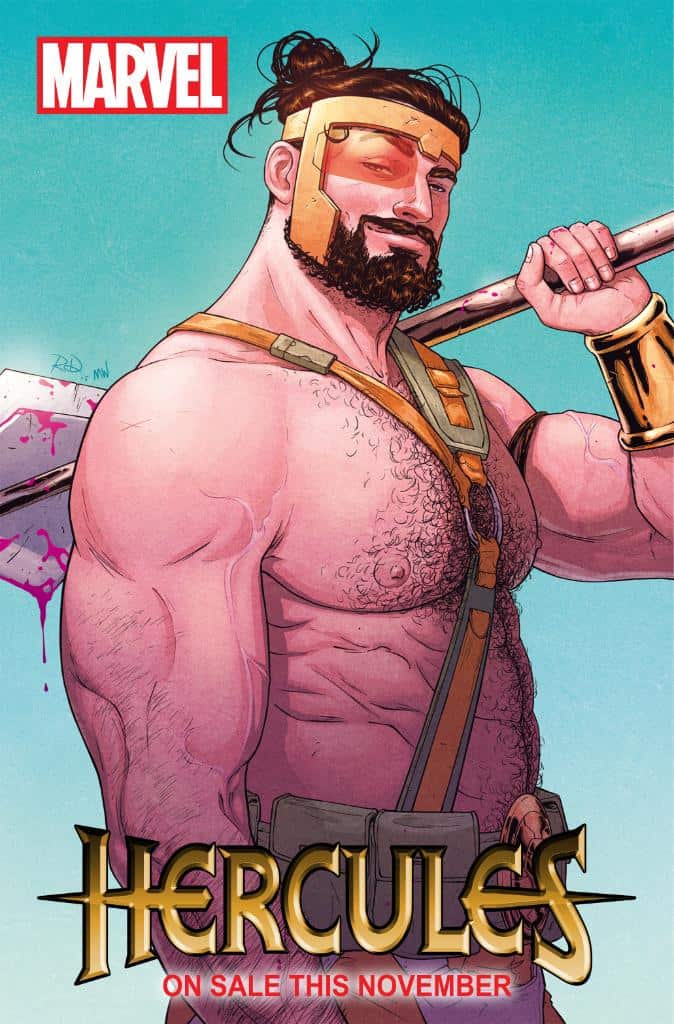 > Marvel's new Hercules arrived this week, and he has a man bun.
> Chris Johnson on the desperate anti-gay rhetoric from GOP presidential candidates at the Values Voter Summit: "A number of Republican hopefuls appeared on stage Friday at the annual conference for social conservatives in D.C., which is hosted by the anti-LGBT Family Research Council. But while top-tier candidates were largely quiet on LGBT issues, the further down the contenders were in the polls, the more they had to say."
> South Dakota agrees to pay $242,000 to lawyers for gay couples who challenged the state's ban on gay marriages: "Attorney Josh Newville said the deal was finalized Friday, bringing to a close the lawsuit filed in federal District Court in May 2014."
> Kit Harington spotted on Game of Thrones set.
> Couple whose lawsuit led to same-sex marriage being legalized in Texas gets marriage license: "Phariss and Vic Holmes attempted to get a marriage license nearly two years ago, and were told that it was illegal to issue a license to two men. At that point, Phariss says they decided to hire San Antonio attorney Neel Lane and file what turned out to be a 'game changing' lawsuit, and which prompted a federal judge to rule in February of 2014 that a state constitutional amendment passed in 1995 which declared marriage to be only between one man and one woman to be unconstitutional."
> A gay marriage proposal at the Clean Bandit show in Portland: