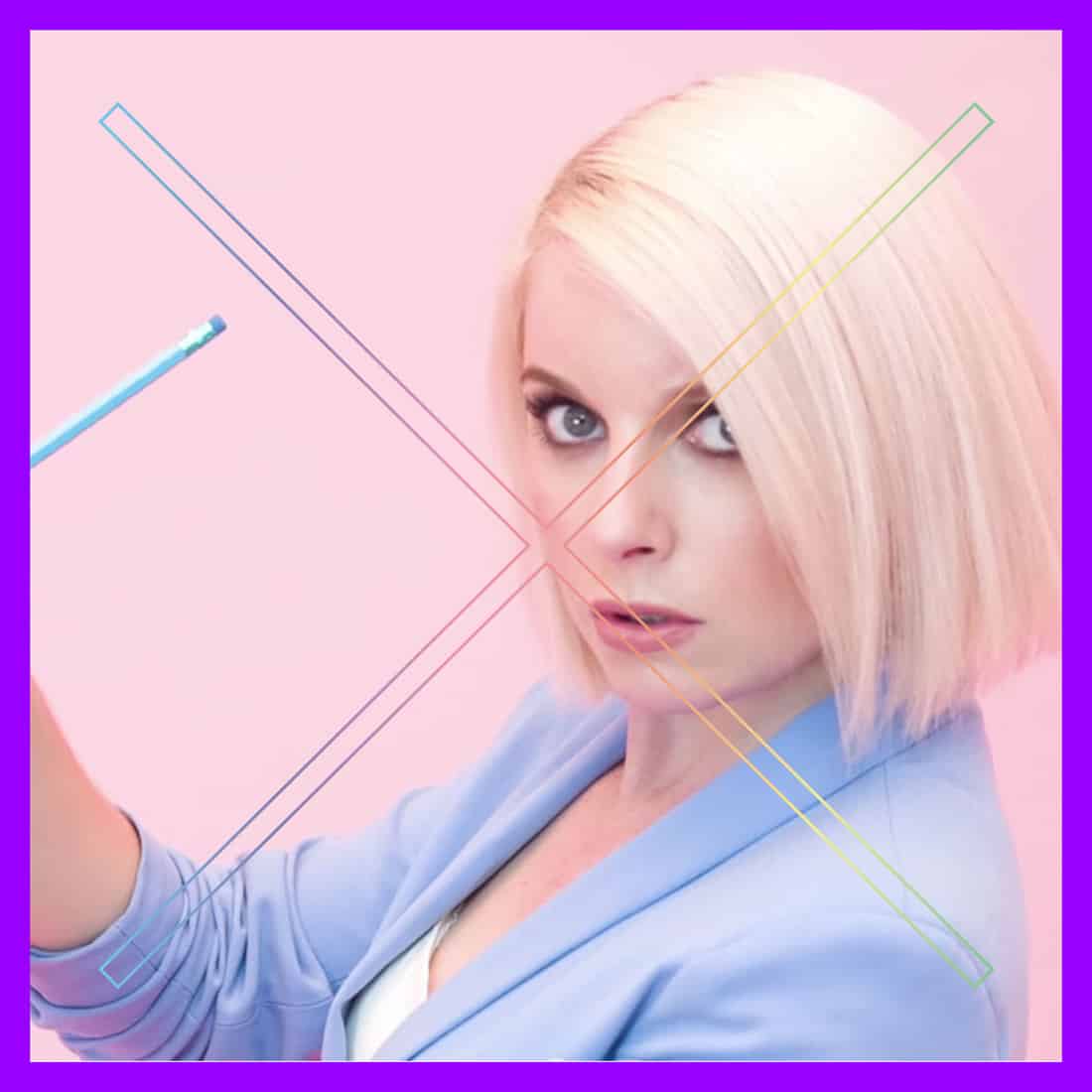 By JOSH APPELBAUM
[soundcloud url="https://api.soundcloud.com/tracks/218765362″ params="color=9900ff&auto_play=false&hide_related=false&show_comments=true&show_user=true&show_reposts=false" width="100%" height="166″ iframe="true" /]
Little Boots (Victoria Hesaketh) released her third studio album, Working Girl, earlier this summer on her new record label, On Repeat Records. Hesketh retains her unique, dreamy electronic sound heard on her previous albums and EPs, but takes a different approach on lyrical topics, with the album acting partly as her own version of a feminist manifesto and personal biopic. The album often references "lean in" feminism in the workplace, mirroring some of Little Boots' experiences working in a male-dominated music industry (which also lead to her opening her own label). 'No Pressure' is one of the lighter pop/house moments from Working Girl, all while tackling the topic of crippling self doubt.  Vicetone has taken the song and added some dramatic pianos, synths and handclaps for drama; it's a perfect dance track to send off the summer properly.
[soundcloud url="https://api.soundcloud.com/playlists/142978749?secret_token=s-IIzAB" params="color=9900ff&auto_play=false&hide_related=false&show_comments=true&show_user=true&show_reposts=false" width="100%" height="450″ iframe="true" /]
The cleverly-named Edit Murphy contributes his beautiful deep house track 'Maybe One Day We Can Be Friends' to Dirt Crew's Deep Love 15 Compilation.  The 16 track compilation comes curiously packaged as a vinyl and cd combo, perhaps as a testament to the proliferation of both formats amongst today's DJs.
Toronto's Kill Them With Colour (producer Wesley Marsh) has officially dropped his newest track, 'Get High,' which was first heard on BBC Radio 1 as well as on the Magician's Magic Tape mixtape.  The thumping track throws in some distorted flute riffs and a powerful female vocal for the perfect dose of house goodness.
Once a darling of the UK's Northern Soul movement, Syreeta Wright wrote and a sang a number of mid-chart hits throughout the 70's and 80's.  Her Grammy-nominated fifth studio album Set My Love in Motion featured the track 'Move It, Do It,' which has been made into re-edit by the master of R&B re-edits, 80's Child.
Clothing designers and musicians Millionhands have put out a limited press vinyl, Tribute #2, an EP containing two tracks built off of samples (hence the title).  'Need Your Love' loops simple vocal cuts against a deep synth line, creating a sexy, summery vibe.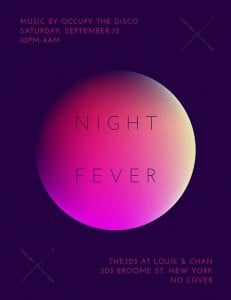 THIS WEEKEND IN NYC: After a summer hiatus spending some time in Fire Island, the boys of Occupy The Disco return to the city to deliver more deep house, techno and late night disco tunes (many of which you hear here first on Towleroad) at the303 in SoHo, NYC. Come join us in our favorite dance den, where we'll keep you moving all night long. No cover and no fuss – just great music and fun people all night.
OCCUPY THE DISCO (OXD) curates and recommends music events to the gay community in NYC—in an effort to move the focus of the nightlife scene beyond the promoter and venue and to the music itself. OXD's goal is to educate, entertain, engage and empower the gay audience to reclaim their ability to question and experience the unknown. The OXD Mirror will serve to showcase tunes that are definitely off-the-beaten-path but rightfully deserve the attention of the gay ear.
Follow us on Spotify!  Subscribe to our 'As Seen on Towleroad Playlist to listen to tracks posted from past weeks. For more information on OXD, check out our website and accompanying blog at www.occupythedisco.com, like us on Facebook, or follow us on Twitter: @OccupyTheDisco.