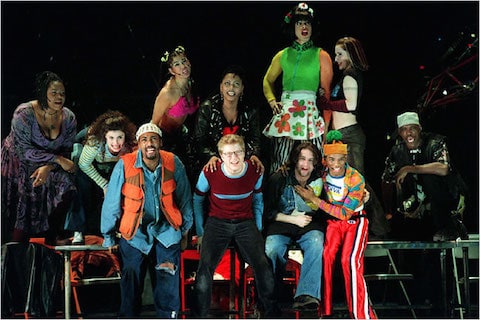 By the time the musical RENT made its Off-Broadway debut, it was already the stuff of legend. A rock-musical retelling of Puccini's opera La bohème, RENT swapped out the scourge of tuberculosis in 1800s France for the spread of HIV in late-'80s New York City.
The show focuses on a single year in the lives of a group of struggling artists and activists living in New York's Alphabet City. The characters reflect a friend group of filmmakers, musicians, actors and anarchists of all kinds of sexualities and gender expressions, including gay, lesbian, bi and drag queens. In addition to celebrating the diversity of this underground arts scene, the show boldly told stories of people living with HIV and AIDS at a time when it still felt like a death sentence and there were much fewer available treatments.
Besides its contemporary subject matter and modern music, the show's pricing structure and attitude took the theater world by storm. To encourage more young people to see the show (and to make it available to the starving artist types the show celebrates), RENT sold $20 same-day tickets for the two front rows.
Adding to the show's incredible journey is its behind-the-scenes tragedy. Just before the show entered previews, composer Jonathan Larson died suddenly, never seeing RENT's massive global success.
That doesn't mean everyone's a fan. While the show received heaps of critical praise and mainstream success, the show's unabashed sentimentality and enthusiasm aren't necessarily for everyone. The show's overall portrayal of New York City and life with HIV is increasingly less accurate as times change. Even members of the LGBT community have called it inauthentic, including Sarah Schulman, a lesbian writer and activist. Schulman (who also alleges Larson ripped off her novel People In Trouble for RENT) told Slate in 2005: "The larger issue has to do with the representation of AIDS, gay people, and urban gentrification. These three areas have been massively misrepresented in mainstream entertainment and media, and RENT is the epitome of that misrepresentation."
Whether you love it or loathe it, RENT's impact can't be denied. Check out some clips from the show's most famous performances below.
https://www.youtube.com/watch?v=YqNmcbZphLk/
The original production of RENT launched the careers of several familiar faces. Among them, actor Anthony Rapp, who originated the role of nebbish filmmaker Mark, Law & Order-vet Jesse L. Martin and sex-symbol Taye Diggs. The show also helped launch the career of superstar of stage and screen, Idina Menzel.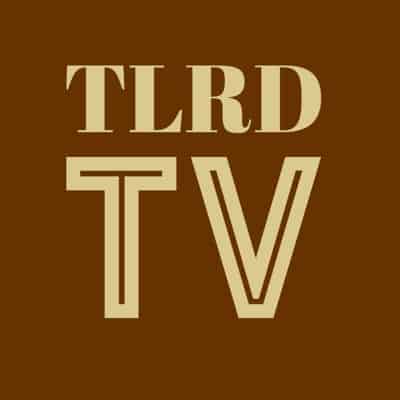 RENT became a runaway success, earning a Pulitzer Prize for Drama in 1996. It also won Tony Awards for Best Book of a Musical, Best Original Score and Best Musical. You can see a performance from the cast at the Tony Awards and Larson's sister accept his awards in the clip above.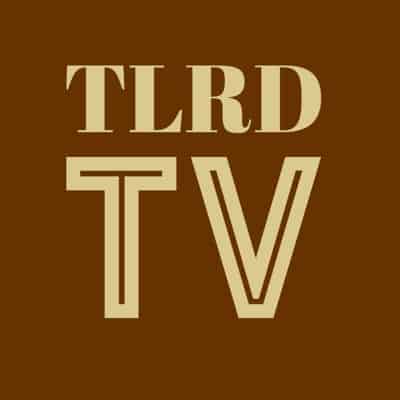 In 2005, much of the original cast reunited for a film version of the musical, directed by Chris Columbus with a screenplay adapted by The Perks of Being A Wallflower author Stephen Chbosky. The film was not nearly as successful as the stage musical and received mixed reviews.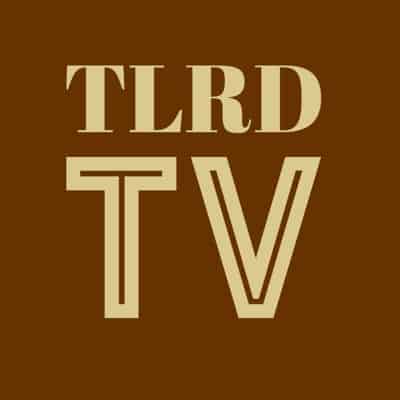 The original Broadway production of RENT may not have lasted 525,600 performances, but it did last 5,123, making it the tenth longest-running Broadway shows. Its final performance was in 2008, after 12 years. The final show was filmed and is available on DVD as Rent: Filmed Live on Broadway.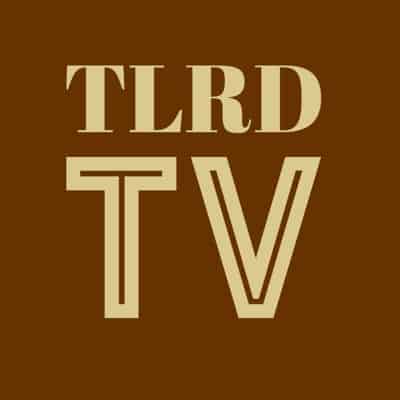 Subsequent stagings of RENT continued to attract talented young actors. In 2010, Neil Patrick Harris directed a series of shows starring Vanessa Hudgens as Mimi, Pitch Perfect's Skylar Astin as Mark, Les Misérables' Aaron Tveit as Roger, Wayne Brady as Collins and the Pussycat Dolls' Nicole Scherzinger as Maureen.
Do you consider yourself a RENT-head?