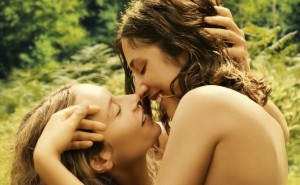 A right-wing mayor of a town in France has ruffled some feathers for his decision to take down advertisements for an upcoming lesbian film.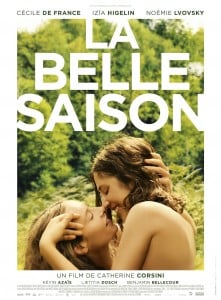 La Belel Saison (known as Summertime in English) centers around a farm girl who falls passionately in love with a radical feminist.
The Local reports:
The "image could disturb" young viewers, National Front mayor Philippe de Beauregard told regional newspaper Le Dauphiné libéré, explaining his decision.
"I've seen the film and there are numerous scenes that could upset young viewers, and there are now warnings or age restrictions," he told the paper.
But de Beauregard denied accusations of homophobia. "If it (the film) was about a heterosexual relationship, I would have had the same reaction. These are erotic scenes in close-up which aren't meant for all viewers," de Beauregard said.
Watch the "disturbing" trailer for the film below:
https://www.youtube.com/watch?v=Murjf-WC9b0
Want more gay and lesbian film related news? Click HERE and LIKE our page on Facebook. Select "get notifications" in pulldown menu to receive our headlines in your feed.