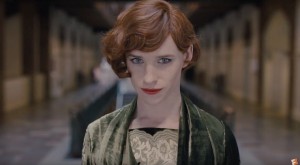 The growth of transgender visibility isn't just something on television, it's a reality. A new GLAAD survey shows the number of Americans who report knowing or working with someone who is transgender has doubled in the past seven years – rising from 8% in 2008 to 16% today.
"We know that someone who personally knows a member of the LGBT community is much more likely to be accepting," said GLAAD CEO Sarah Kate Ellis. "At a time when transgender people still face staggering rates of discrimination, poverty, and violence, it is crucial that we continue to increase visibility and accelerate acceptance of trans people everywhere."
Regionally, the survey found the American West had the highest percentage of adults who personally know or work with a transgender person with 21%, while those in the Northeast were the least likely with 13% (vs. 14% South, and 15% Midwest).
The survey also found respondents age 18-44 are more than twice as likely as those age 45+ to say this (24% vs. 9%).
"Though the number of Americans who say that they personally know someone who is transgender has grown, 84% of Americans continue to learn about transgender people through the media," said Nick Adams, Director of Programs for Transgender Media at GLAAD. "Therefore it's crucial that the media increase and improve the coverage of transgender issues, and that transgender people have the opportunity to tell their own stories about our lives and the issues we face."
More on the survey here.