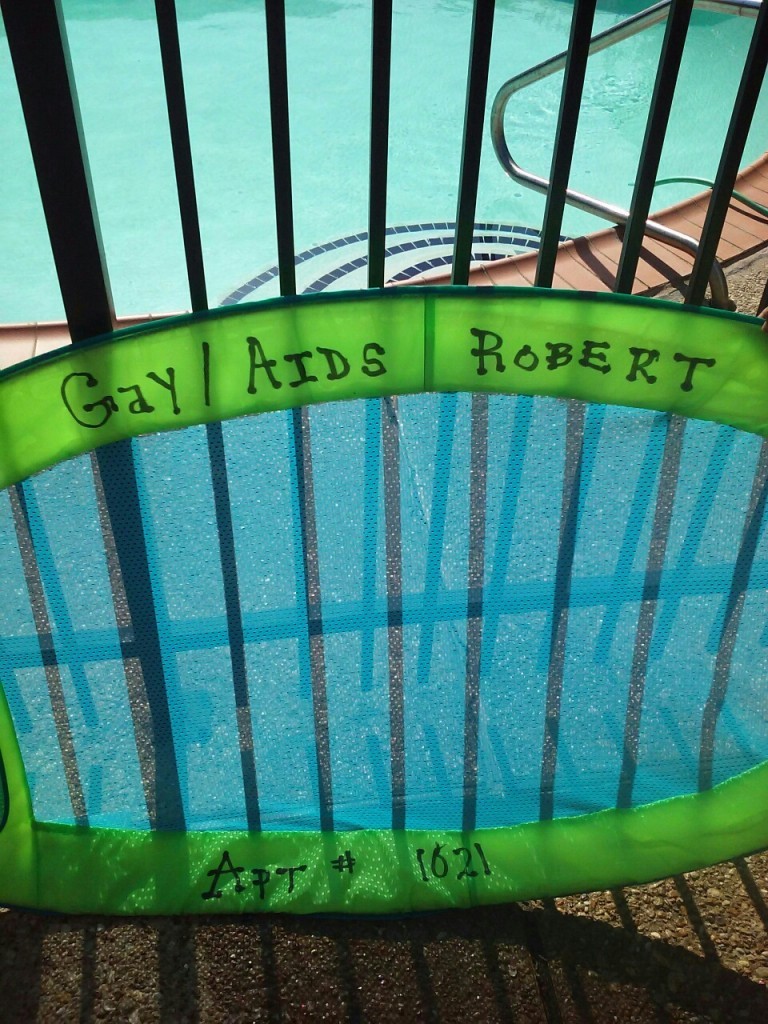 This is one of the more bizarre stories about an anti-gay hate crime.
A Fort Worth man named Robert says his pool float was stolen from the balcony of his apartment over the Fourth of July weekend. A month later, it turned up in the pool, slashed with a knife and with the words ""Gay/ AIDS Robert APT # 1021" written on it.
Later, Robert was arrested for carrying a BB gun because he was concerned about his safety. After someone mistook the gun for a 9 mm, he spent two nights in jail.
Fort Worth Weekly reports:
"I never would have carried that if I wasn't so scared. I didn't know what else they would try and just needed protection." …
The Fort Worth PD had a hate crimes detective look into things. He interviewed some people, said Robert, "but has not been able to make a case against anyone."
Assuming Robert's court date does not result in any more than a fine, he thinks he'll be okay. "I'm several miles from my last apartment, and I'm going to be fine," he said. "But I think it is important for people to remember that hate crimes are committed even in the nicest places, and this was a hate crime. We need, as people, to do better."
Who knows, maybe the perpetrator was angry about the U.S. Supreme Court's ruling in favor of same-sex marriage.
Let's hope Robert gets a judge who is sympathetic to his plight, but in Fort Worth, there's certainly no guarantee of that.