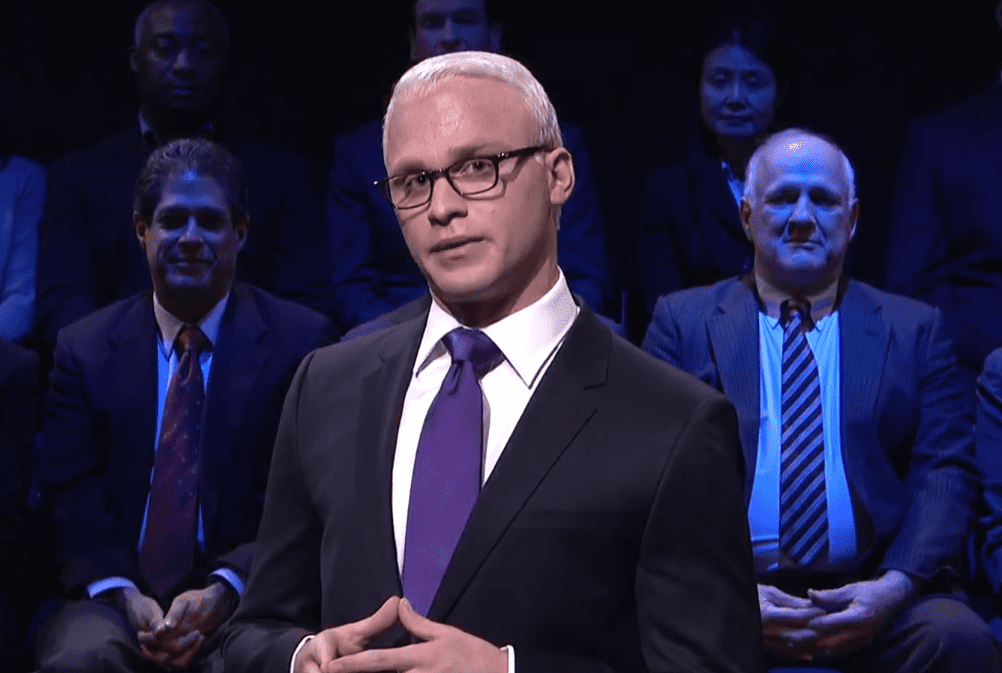 Last weekend, Saturday Night Live parodied the first Democratic Debate. While performances by Larry David as Bernie Sanders as well as Kate McKinnon as Hillary Clinton were praised, SNL comedian Jon Rudnitsky's impression of debate moderator Anderson Cooper did not sit well with everyone.
On last night's Watch What Happens Live!, Bravo's Andy Cohen asked Cooper about the impression. Said, Cohen, "'SNL' spoofed the debate and they spoofed you, and I was offended by the spoof because I thought the guy kind of queened it up in playing you."
Cooper admitted he didn't particularly care for SNL's impression, as The Huffington Post notes:
"You know, I'm not easily offended," Cooper said in response. "I didn't think it was very good. Seth Meyers did a spoof of me years ago that was really funny and I'm all for being spoofed. I did think it was a little oddly… it was like the only thing he knew about me was that I was gay so that's sort of what he went with."
He added, "I got a little Truman Capote vibe. I thought it was a little snide."
Cooper also revealed that he was originally asked to play himself in the SNL sketch but wasn't able to because of scheduling.
Watch the cold open that parodied Cooper, below: