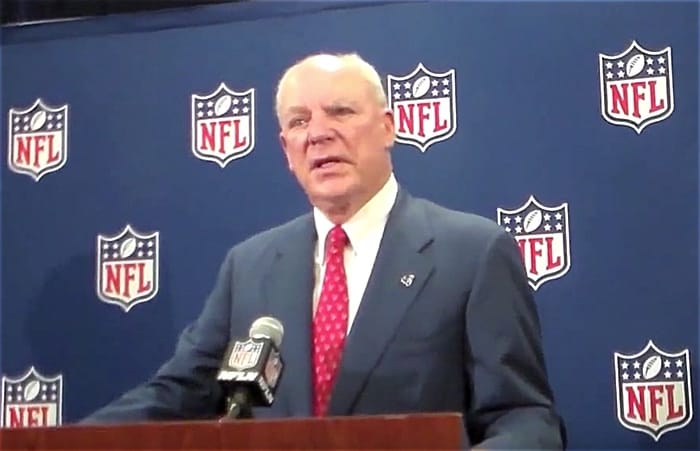 Houston Texans owner Bob McNair mailed a $10,000 to check to opponents of HERO, Houston's Equal Rights Ordinance, the Chronicle reports:
McNair, a frequent GOP donor, mailed the  $10,000 check to opponents  earlier this week, according to Campaign for Houston spokesman Jared Woodfill. He said the donation "was very exciting for us."
Critics of the law, largely Christian conservatives, object to the non-discrimination protections it extends to gay and transgender residents — the law also lists 13 other protected groups.  Supporters of the ordinance, including Mayor Annise Parker, have warned that repealing the law could damage the city's economy and could jeopardize high-profile events such as Houston's 2017 Super Bowl. …
"The HERO supporters have tried to scare people into believing that we would lose the Super Bowl," Woodfill said. "Obviously, if there were any truth behind that, Bob McNair wouldn't' be donating to the folks that are opposed to the ordinance."
McNair has released a statement via Houston Texans spokesperson Kevin Cooper:
"Houston is a city known for the diversity and exceptionalism of its hard working people. We are also a city that works to ensure that everyone is treated respectfully and fairly. I strongly believe that everyone who lives or works in or visits Houston should be treated with the utmost dignity and respect. Because of the way the HERO ordinance is written, it has begun to separate rather than unite our community. This problem can be solved by defeating the current bill in November, thoughtfully rewriting it and then resubmitting it to the voters."
The ordinance, which protects people from discrimination based upon race, age, disability, veteran status, gender identity or sexual orientation, is on the ballot November 3.