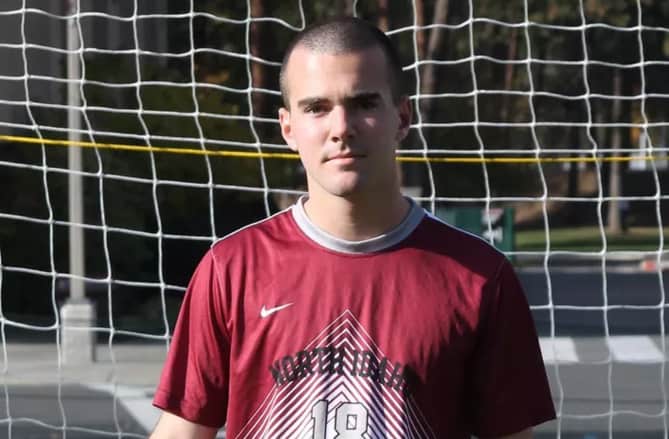 A freshman soccer player at North Idaho College has shared his story of how he came out to his family in central Montana and, most recently, to his teammates in Idaho.
Macoy McLaughlin wrote about his coming out in an open letter posted on OutSports. As many know, coming out seldom happens once, but is rather something that one does repeatedly throughout life. For Macoy, coming out to his family was the first step, which he took in February. While he never doubted that his family loved and accepted him, he still had some trepidation:
"I felt foolish because I knew they loved me. I was their son and there was nothing I could do to change their love for me. Yet the fear of change was holding me back. I don't adapt well to change, so I was petrified of the possibility that my family, the people I love the most, would change even though I had no reason to think so."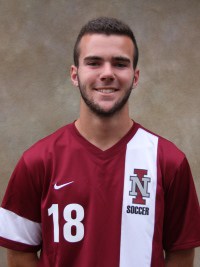 But Macoy also grew up in central Montana which he says "isn't the ideal place to be different from others." He "couldn't stand the thought of being different from everyone else" and allowing his identity be reduced to one "lone factor." As McLaughlin says, "Being gay isn't the only thing that makes me who I am."
After coming out to his family, who loved and embraced him, he faced coming out to his new friends and teammates at college, a challenge he found daunting:
"I was in constant fear that I wouldn't be seen as equal to my new teammates and other students, and that I wouldn't be accepted for being gay. I just assumed everyone would take it badly, instead of realizing the truth: Some will take it well and only a few others won't."
After beginning to come out to his close friends at school, Macoy decided it was time to come out to his teammates:
"My next challenge would be my team. They aren't just teammates, they are my brothers. Being an athlete and gay isn't exactly the ideal situation to some. One by one I told them, and eventually everyone knew including the coaches.
The results have been astounding, and I have never been happier to call a group of guys my team.
I have been unbelievably blessed with an overly accepting family, team and group of friends. Saying I'm unbelievably blessed is an understatement, and I will never be able to thank those people enough. The feeling of being accepted after hiding a large aspect of my life and not being able to talk about it is something indescribable."
Macoy now hopes that he can help other LGBT athletes and inspire them to come out:
"After not being able to talk about my true self for so long, I now want to help push the next domino and reach out to any LGBT athletes who need help. With this story I hope to assure them that they do not have to walk alone on this journey. The pain and the trouble don't define the rest of life, it goes on. You are you, and that is the greatest thing you can ever be. Make these moments of impact your own, and define yourself to be the happiest you can be. You deserve it.
With this post I now feel fully liberated. I know that this is the beginning of the rest of my life, a life that I am proud of. I know that I will continue to come out for the rest of my life, and I will no longer be ashamed of who I am or whom I love."
Congratulations, Macoy!
You can read Macoy's full letter HERE. And check out a few more photos via Macoy's Instagram below:
https://instagram.com/p/yGEfcPEI06/
(Top photo via OutSports)