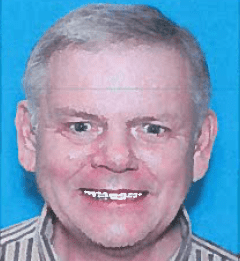 Dallas police have confirmed that human remains were discovered last month at the former home of a gay man who's been missing since April.
Ronald Shumway, who worked as a bus driver for Dallas Area Rapid Transit, has not been seen since April 23, police say.
The Oak Cliff Advocate, a magazine and website serving Shumway's neighborhood, reported Tuesday that a corpse was discovered under a concrete slab at the home he used to own.
"We can confirm that human remains were found at 725 N. Winnetka on September 24, 2015," Dallas police Sr. Cpl. Tramese Andrews said in an email to Towleroad on Tuesday morning, adding that the remains have not yet been identified.
The Advocate also reported that the sale of Shumway's home closed on June 25. Unless it was a foreclosure, the closing would have required Shumway's signature, according to the Advocate. The property has changed hands several times since then.
Neither police nor media reports have identified Shumway as gay, and his sexual orientation isn't readily apparent from his Facebook page. However, Shumway's Twitter feed (see below) reveals he was interested in men.
Police are asking anyone with information about Shumway or any of his family members to call Detective Esteban Montenegro at 214-671-3624.