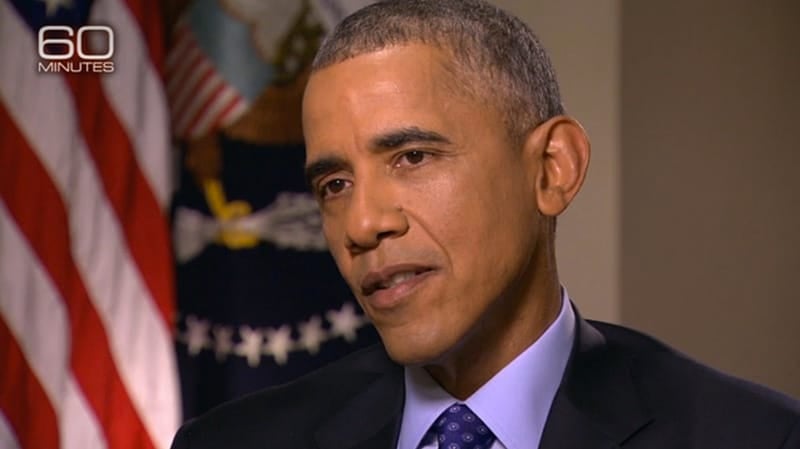 President Obama sat down with Steve Kroft last night for an interview on 60 Minutes and responded to questions about Hillary Clinton's use of a private email server during her time as Secretary of State.
Obama said that mistakes were made but suggested he feels the issue should have been past us by now:
"As a general proposition, when we're in these offices, we have to be more sensitive and stay as far away from the line as possible when it comes to how we handle information, how we handle our own personal data. And, you know, she made a mistake. She has acknowledged it. I do think that the way it's been ginned up is in part because of politics and I think she'd be the first to acknowledge that she maybe could have handled the original decision better and the disclosures more quickly."
He added:
"The fact that for the last three months this is all that's been spoken about is an indication that we're in political season."
There is little doubt Clinton will be asked about the server in the upcoming CNN debate on Tuesday.
Said Obama:
"It's important for her to answer these questions to the American people and they can make their own judgement…We don't get an impression that here there was purposely efforts … to hide something or to squirrel away information."
He also told Kroft how he feels about Donald Trump:
"I think that he is a great publicity seeker at a time that the Republican party hasn't really figured out what it's for as opposed to what it's against…"
And whether Joe Biden should get in the race, if he's going to miss John Boehner, the current Congress, whether he'd like to run again if it were possible (spoiler: he thinks he would be re-elected).
Watch:
Here's part 1 of the interview if you're interested, in which he talks about what's happening in Syria: