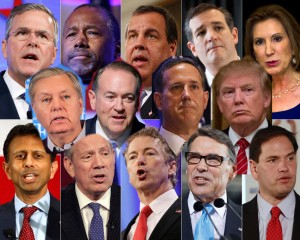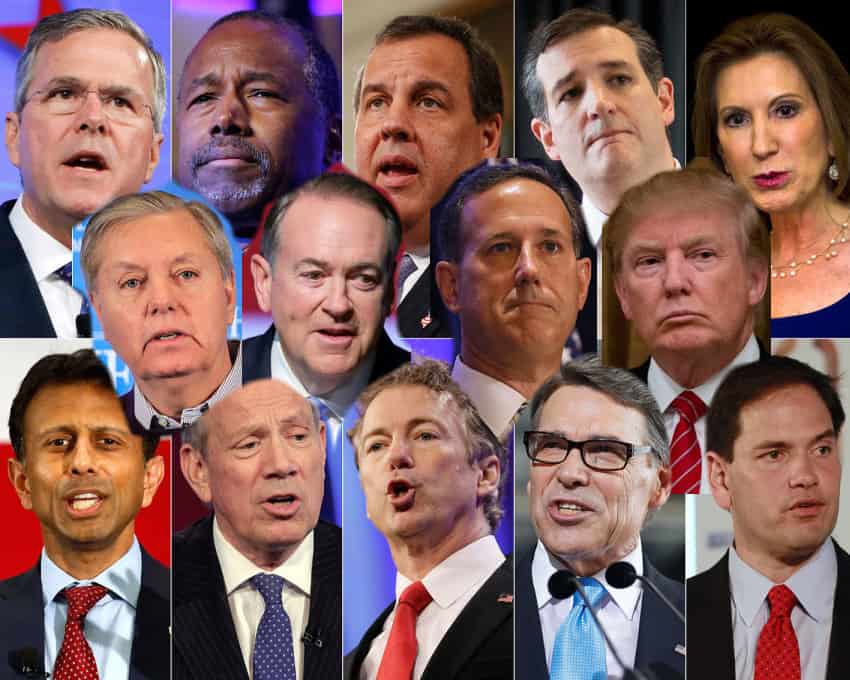 POLITICS: The CNBC Republican Presidential Debate: Jeb Bush, Ben Carson, Chris Christie, Ted Cruz, Carly Fiorina, John Kasich,  Rand Paul, Marco Rubio, and Donald Trump assemble for the latest circus act. "CNBC's Carl Quintanilla, co-anchor of 'Squawk on the Street' and 'Squawk Alley,' Becky Quick, co-anchor of 'Squawk Box' and Chief Washington Correspondent John Harwood will moderate. Lindsey Graham, Bobby Jindal, Rick Santorum, George Pataki, will appear in an earlier undercard debate.The RNC sanctioned debate will be held at the Coors Events Center at the University of Colorado Boulder and broadcast live on CNBC." Stay tuned to Towleroad for clips and highlights tonight.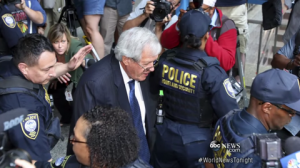 CRIME: Former U.S. Speaker Dennis Hastert is expected to plea guilty today in federal court over sexual abuse of student when Hastert was a wrestling coach and teacher at Yorkville High School: "Hastert, 73, is scheduled to walk into federal court in Chicago on Wednesday and plead guilty to a bombshell indictment that alleges he was making the withdrawals as part of an agreement to pay a total of $3.5 million to a longtime acquaintance, identified only as Individual A, to cover up wrongdoing from years ago."
SPORTS: The Royals beat the Mets in Game 1 of the World Series last night 5-4 in 14 innings: "The game had lasted 5 hours 9 minutes, and it had featured so many twists and turns that whoever lost would feel more disappointed for having played so long and having had the efforts wasted." The games also included a fourth inning power outage.
MUSIC: Adele's "Hello" to become the fastest selling single of 2015: "The video has already clocked up 107m YouTube plays, 27m of which occurred on its first day of release, breaking all existing records."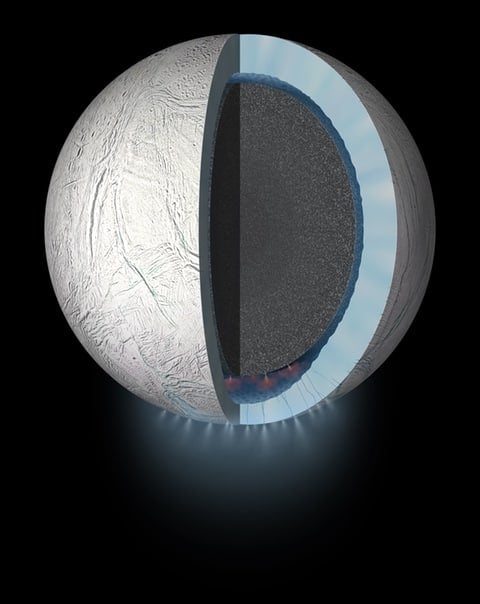 SPACE: NASA's Cassini spacecraft will make a dive today through one of the plumes of water vapor erupting from the crust of Saturn's moon Enceladus: "The flyby will be Cassini's deepest-ever dive through the Enceladus plume, which is thought to come from the ocean below. The spacecraft has flown closer to the surface of Enceladus before, but never this low directly through the active plume."
FOOD: Hot dogs contain human DNA: "Clear Food reported that it found human DNA in six of the 345 samples, or 2 percent of all samples tested. Four of the six samples that tested positive for human DNA were vegetarian products. Other ingredients such as chicken, lamb, turkey and beef showed up in samples that were not listed on the product's packaging, according to Clear Food, which did note that no pork was found in the "100% Kosher" products it tested." Plus, of course, they cause cancer.
TRAVEL: How Thailand became the world's top gender-change destination: "The surgery can be done for probably a third in Thailand of what it can be done for here," says Curtis Crane, a San Francisco plastic and urological surgeon, who spent six weeks in Bangkok in 2009 learning from Preecha Tiewtranon, the pioneer of Thailand's SRS industry. "For some people who have no insurance and who need to have the surgery, it's the only option."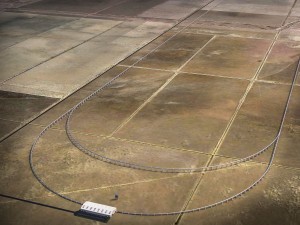 FUTURE: Prototype of Elon Musk's Hyperloop Transportation System to begin construction in 2 to 3 weeks: "You can substitute the entire flight industry from Los Angeles to San Francisco with one tube, four times. Now if this will not disrupt the air industry I don't know what will."
AFRICA: Another 22 elephants have been poisoned with cyanide by poachers in Zimbabwe: "The grim discovery brings to 62 the number of elephants poisoned by poachers in this southern Africa country in October. "
BUSINESS: Apple recorded its largest annual profit in history: "The world's biggest company surpassed the $45.2bn made by ExxonMobil in 2008, after the release of its latest smartphones increased profits by 31pc in its fourth quarter." Twitter shares crashed after reporting disappointing user growth.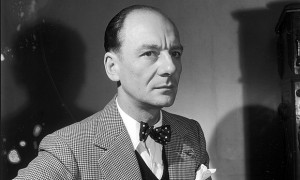 SEX: A gay adult film written by the late Sir John Gielgud has finished production: "Trouser Bar is set in a menswear shop where an orgy takes place and stars Nigel Havers and Julian Clary as passersby. The screenplay was secretly written by Gielgud – known for his roles in Julius Caesar and Arthur – for Peter de Rome, the grandfather of gay porn. The script was never used by de Rome but David McGillivray, who recently produced a documentary about him, has turned it into a full-length feature. It's a decision which has angered The Sir John Gielgud Charitable Trust."
OREGON: A naked burglar was chased at gunpoint down a Portland street after climbing in bed with a couple and kissing the man:"The victim woke up and the suspect was sitting on top of him holding a knife," Portland Police Sergeant Pete Simpson said in a written statement. "The victim pushed the suspect off of him as the victim retrieved his handgun and began giving the suspect commands to stop."