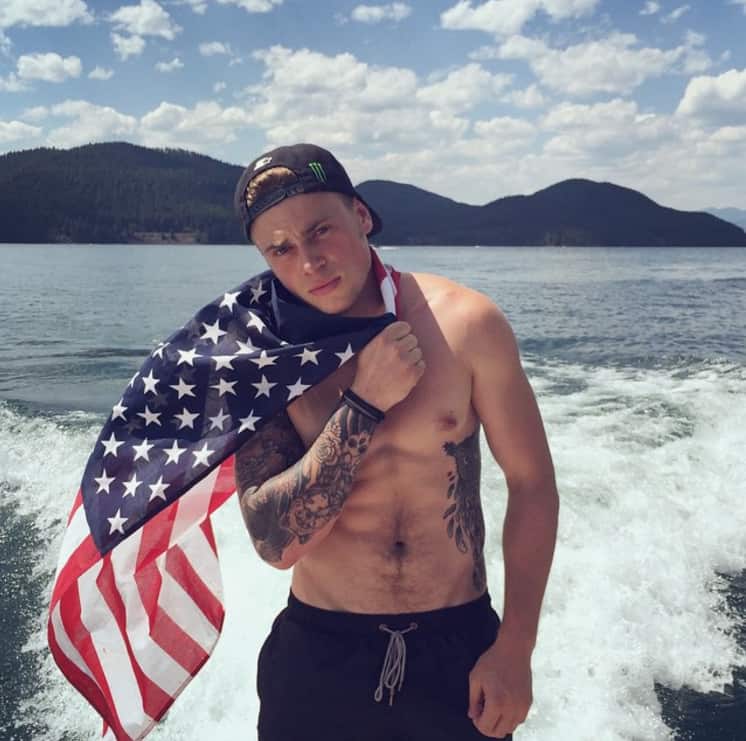 Earlier today American freeskier Gus Kenworthy came out as gay in an interview with ESPN. Kenworthy won the silver medal in his event for Team USA back in 2014 at the Sochi Olympics in Russia.
I am gay.
Wow, it feels good to write those words. For most of my life, I've been afraid to embrace that truth about myself. Recently though, I've gotten to the point where the pain of holding onto the lie is greater than the fear of letting go, and I'm very proud to finally be letting my guard down.
Congratulations, Gus! We need more athletes like you to come out and raise the visibility of the LGBT community in the world of sport. You coming out will doubtless touch the lives of many LGBT athletes and youths around the world.
Now, we need to discuss another important and pressing issue. Gus Kenworthy is totally hot. Don't believe us? Check out our definitive guide to his unparalleled swoon-worthiness, below.
1. He indulges in ironic food choices.
2. He quotes Zoolander. 
3. And Katy Perry. All while getting wet.
https://instagram.com/p/4iU5PzLT4r/?taken-by=guskenworthy
4. He's young, dope and proud. 
5. Like an American.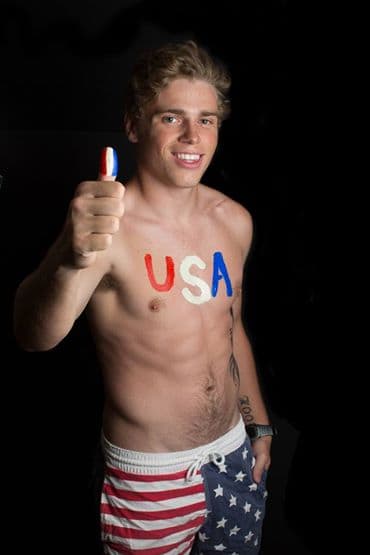 (via Facebook)
6. He volunteers and builds houses for charity.
7. …Those abs though…
https://instagram.com/p/3piga2rT_s/
8. He certainly knows how to bring attention to a cause.
9. He's clearly not afraid of a challenge. Or icy cold water.
10. He loves to flip out. And jump off bridges.
11. We just hope he checks the depth of these rivers before he jumps into them, though. He is a precious commodity.
12. This selfie requires no justification or explanation.
13. He daydreams about snow. We daydream about…other things.
14. His happy face is kind of everything.
15. We can't look away.
https://vine.co/v/haXWOrvTghr
16. Seriously, his Vine is hilarious.
https://vine.co/v/bVrUaLUbEtz
17. Told you.
https://vine.co/v/hWFZd1bOTee
18. He knows how to tame flamingos.
19. But he's more than just a pretty face and body. Boy has moves!
https://instagram.com/p/wjtwjXLT06/?taken-by=guskenworthy
20. And he rescued stray dogs from Sochi!
21. !!!
22. We call that turning a #SochiProblem into an opportunity.
23. Cannot handle the cuteness.
24. Cuteness overload imminent.
25. The cuteness has boiled over.
26. We require resuscitation. 
27. Keep up the good work, Gus! And welcome to the family!
https://instagram.com/p/JTV5lPLT9t/
BONUS
For some revealing and work-unfriendly snaps of Kenworthy, click HERE and HERE.