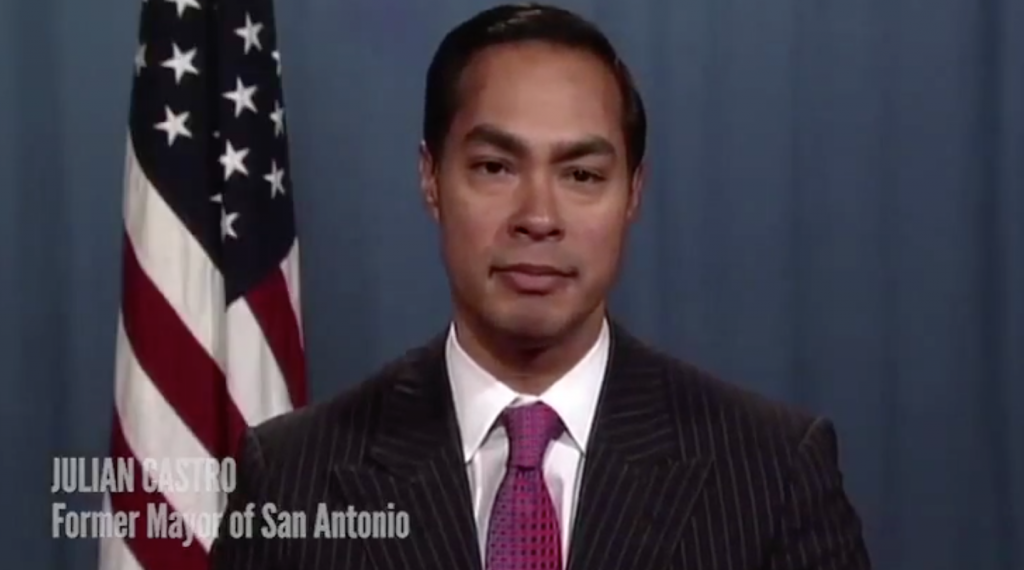 HUD Secretary Julian Castro and actress Sally Field have come out in support of Houston's Equal Rights Ordinance.
Castro, the former mayor of San Antonio, filmed a TV ad backing HERO released Tuesday, and Field — a two-time Academy Award-winner who has a gay son — will appear at an event Thursday highlighting the importance of the ordinance to women.
Castro, sometimes mentioned as a potential Democratic vice presidential candidate, supported a similar ordinance that passed in San Antonio in 2013:
"Texas is a great place to live and raise a family, but we can always make it even better," Castro says in the ad. "Sadly, too many Texans still face discrimination. In Houston, 56 percent of discrimination reports filed in the last year were based on race, and 14 percent were based on gender or pregnancy. That's why Houston needs Proposition 1, the Equal Rights Ordinance. It's a local tool that helps protect everyone; regardless of race, religion, gender, military status and more. Without local protections against discrimination, people can't get the legal help they need when it happens. It's wrong and it hurts families and our whole community."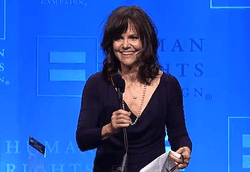 Field will appear at Houston's Alley Theater along with other female civic leaders, according to Houston Unites, the coalition supporting the ordinance:
With less than a week until Election Day, the event will highlight the importance of HERO to women and how women all across Houston – and from every walk of life – are leading the fight for Proposition 1 to ensure they get a fair shot at success. One in every five complaints filed under HERO were related to pregnancy or gender discrimination and the equal rights ordinance is a necessary and important tool to fight back against the discrimination that many women face in their daily lives. HERO protects Houstonians from discrimination in housing, employment and public spaces across 15 classes, including race, gender, military status, sexual orientation and gender identity. If the equal rights ordinance is repealed, Houston would be the largest city in the U.S. without a local ordinance for dealing with discrimination claims.
Meanwhile, the latest campaign finance reports show groups supporting HERO have raised more than $3 million, five times as much as opponents, according to The New Civil Rights Movement:
The pro-HERO haul includes hundreds of thousands each from the Human Rights Campaign, the ACLU of Texas, the Gill Action Fund and the American Unity Fund, underscoring the perceived national significance of the Nov. 3 vote on LGBT protections in the nation's fourth-largest city.
However, the main PAC supporting the ordinance, Houston Unites, reported that more than 85 percent of its 1,500 donors were from Texas, more than two-thirds were from Houston, and that more than $100,000 was raised online from more than 1,000 donors. …
"Compared to the handful of wealthy opponents funding the rollback of needed protections for African-Americans, Latinos, women and veterans, we have put together a massive, diverse grassroots coalition backing Houston's Equal Rights Ordinance," Richard Carlbom, campaign manager of Houston Unites, said in a statement. "We anticipate this to be the closest of races, so these final days are critical for HERO supporters to keep investing in the campaign."
Watch the ad featuring Castro below.