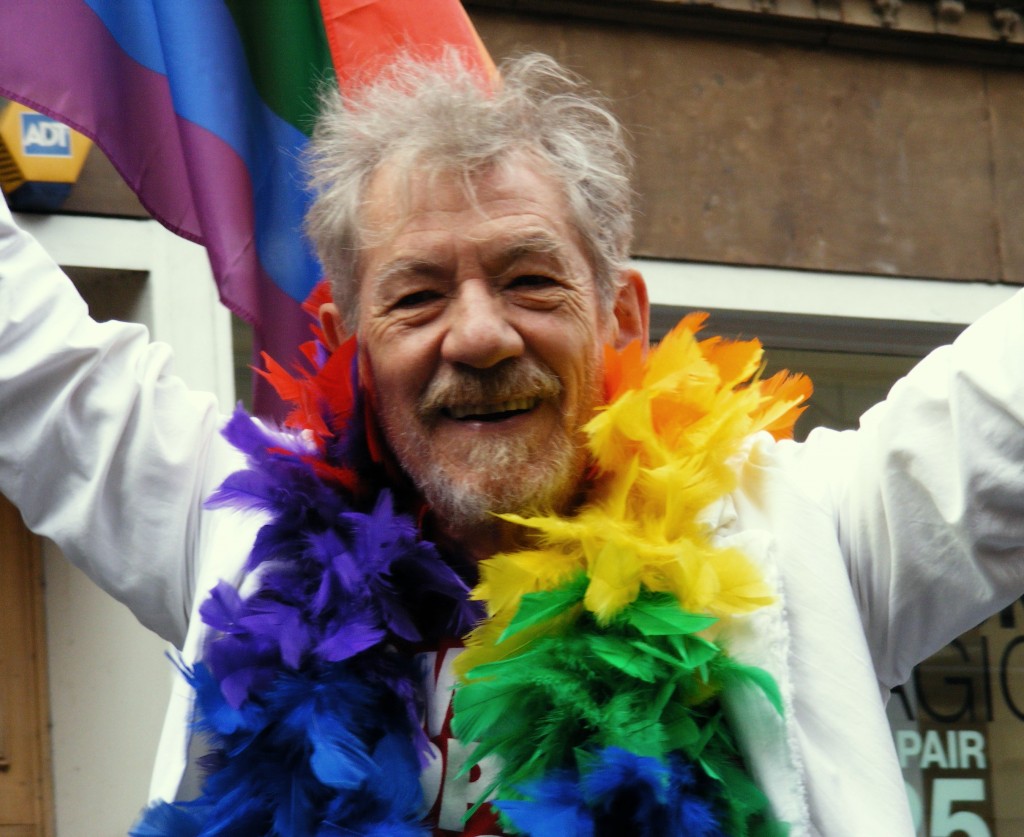 In an interview with The Hollywood Reporter, out gay actor Sir Ian McKellen called on actors everywhere to come out of the closet.
McKellen challenged the more-or-less conventional wisdom in Hollywood that remaining closeted is necessary to become a 'movie star' and secure roles as a leading man — a type that is customarily heterosexual in mainstream media. As proof for his argument, he cites his own history. McKellen came out in a 1988 radio debate that centered on a proposed policy that would have persecuted gays in the UK. Far from ending his career, coming out "kick-started it", as THR notes:
He had long been established as a great of the stage, but he suddenly became more versatile, he says, and began landing major screen roles. "It all happened after coming out," he marvels. "I had no idea this silly thing was a weight on my shoulders."
"That's my message to anyone in this town who thinks 'I've got to stay in the closet to be successful in films'," he emphasizes. "I didn't."
Notably, McKellen's first Oscar nomination was for playing gay British director James Whale in 1930s Hollywood.
McKellen also argued that, even if conventional wisdom were correct–that you have to remain closeted if you're gay in order to become a mainstream 'movie star'–closeting oneself could never be worth such an end:
He asks, "Do you want to be a famous movie star who has love scenes with ladies and in private be an unhappy gay? There's no choice. Forget the career, dear. Go and do something else … A closet's a really nasty place to live, you know? It's dirty, it's dusty, it's full of skeletons. You don't want it. Open that door — fling it wide and be yourself."
Well said, Sir Ian.
Listen to the full interview HERE.