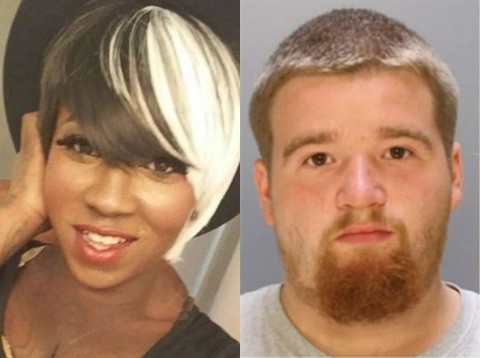 A Philadelphia man with an arrest record has been charged in the gang assault and murder of trans woman Keisha Jenkins last week, ABC10 reports:
A tip to homicide detectives led police to Pedro Redding on Sunday. A judge arraigned Redding on murder, conspiracy and weapons charges in relation to the brutal killing of Kiesha Jenkins early on Oct. 6.
Redding was among a group of "neighborhood individuals" who go around the city's Hunting Park section – where Redding lives – robbing people, Homicide Capt. James Clark said at a news conference on Monday. He said Redding and the men he was with that night are likely also responsible for other robberies in the neighborhood.
Clark said police believe Redding and his cohorts suspected people may have been carrying money in the high-prostitution area where Jenkins was killed. He said investigators do not believe Jenkins' killing was a hate crime.
Redding has been jailed without bail as he awaits a preliminary hearing.
According to ABC10, "a $20,000 reward is on the table for the arrest and conviction of other suspects in the killing. Anyone with information in Jenkins' death should call Philadelphia police at 215-686-3334."